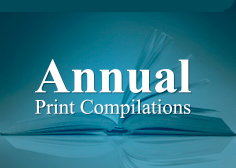 Vol. 4, No. 5 (March 01, 2011)
The Eastern Partnership and EU-Azerbaijan relations
From the early days of preparations for the European Union 2004/07 "big bang" enlargement, relations between the EU and the states in its Eastern borders have been problematic. Not only did the expansion of EU borders and governance models to Central and Eastern Europe affect the long established relations of these countries with their immediate neighbors who were left out; but a new and broader security reality arising after September 11th also heightened concerns within the EU about possible security threats from outside the organization. The European Union's response...
Read further
Argentina and the Caucasus since 1991
At first glance, it might appear that Latin America in general and Argentina in particular are so far removed from the post-Soviet Caucasus that any contacts between them will be limited to formalities. But in fact, in the case of Argentina and each of the three Caucasus countries, there are reasons that the relationships have gone beyond that. There is a sizeable Armenian community in Argentina which ensures that the country will focus on Yerevan. Azerbaijan's growing economy and its role as a bridge to Central Asia make it a very attractive partner for Argentina. &n...
Read further
Baku's administration of Muslims of the Caucasus: A bridge between the secular state and Muslims abroad
As Azerbaijan has expanded its diplomatic role in the Muslim world as part of President Ilham Aliyev's balanced foreign policy, Allahshukur Pashazade, the longtime head of the Baku-based Administration of Muslims of the Caucasus, has come to play an ever larger role in that policy, not only defending Azerbaijan's tradition of inter-religious tolerance and boosting its status as a center of the Islamic world but extending Azerbaijan's influence among the countries of the Commonwealth of Independent States and in the Muslim world more generally. A major reason behind the sheikh ul-Is...
Read further