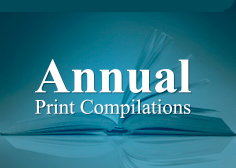 Vol. 2, No. 8 (April 15, 2009)
Turkish-Armenian border: Where are we heading?
Commentators in the Caucasus and more generally have focused their attention over the last month to the possibility that Turkey might reopen its borders with Armenia and on the consequences of such an action for the resolution of the territorial dispute between Armenia and Azerbaijan. And such speculation has continued even though Turkish officials on every occasion have said that Ankara's policies in the region remain unchanged and that Turkey cannot open the border unless Armenia withdraws from the Azerbaijani territories it continues to occupy and whose seizure was the occasio...
Read further
Azerbaijan language and cultural center opens in Moscow
On April 15, on the eve of President Ilham Aliyev's visit to Moscow, Azerbaijani officials participated in the opening of the Azerbaijani Language and Cultural Center at the Moscow State Linguistics University, yet another institution designed to build upon and expand the influence of Azerbaijan internationally. More than many other countries, Azerbaijan has chosen to rely not just on embassies and consulates to represent it abroad but also to make use of its diasporas and academic specialists in other countries to promote a better understanding of the country internationally and to co...
Read further
Why Azerbaijan's relations with Israel are so close?
No country in Eurasia has closer or warmer ties with Israel than Azerbaijan, a situation that surprises many people because Azerbaijan is a Muslim country and because Baku has not yet established a diplomatic mission in Israel. But the reasons for this close relationship lie in both the longstanding friendship between Azerbaijanis and Jews living in Azerbaijan – unlike many peoples, Azerbaijanis have never viewed Jews as foreign or alien – and in the emerging economic and even geopolitical cooperation between the two countries, a development that Israelis with roots in Azerbaij...
Read further