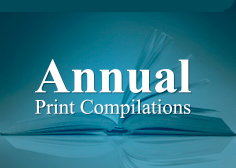 Vol. 2, No. 8 (April 15, 2009)
Why Azerbaijan's relations with Israel are so close?
Arye Gut
Executive Director
Congress of Azerbaijanis in Israel
No country in Eurasia has closer or warmer ties with Israel than Azerbaijan, a situation that surprises many people because Azerbaijan is a Muslim country and because Baku has not yet established a diplomatic mission in Israel. But the reasons for this close relationship lie in both the longstanding friendship between Azerbaijanis and Jews living in Azerbaijan – unlike many peoples, Azerbaijanis have never viewed Jews as foreign or alien – and in the emerging economic and even geopolitical cooperation between the two countries, a development that Israelis with roots in Azerbaijan are doing a great deal to foster.
Relatively few people outside the Azerbaijani or Jewish communities know about the remarkable role that the Jewish community has played in Azerbaijan. The first health minister of the Azerbaijan Democratic Republic of 1918-20 was Jewish, and there were representatives of Jewish groups in the parliament of that country. And during the existence of the republic from 1918 to 1920, these communities were able to publish a Caucasian Jewish Bulletin, the "Palestine" newspaper, and a biweekly magazine, "Youth of Zion." And throughout the Soviet period, Jews played a major role in the intellectual, economic and political life of Azerbaijan.
When Azerbaijan recovered its independence, Baku and Tel-Aviv reached out to each other. In April 1992, the two governments agreed to exchange diplomats. For some years thereafter, a young Israeli Defense Force rifleman represented Israeli interests in Azerbaijan, and subsequently, Eliezer Yotvat was named to be Tel-Aviv's first ambassador in Baku. Then President Heydar Aliyev sent his foreign policy advisor Vafa Guluzade and other officials, but to date, Azerbaijan has not opened an embassy in Israel. And at the same time, then Israeli Prime Minister Benjamin Netanyahu paid a short visit to Baku.
That might have been a tragedy were it not for the existence of a sizeable community of Israelis who themselves or whose parents came from Azerbaijan and for the warm feelings that the two peoples have for each other. These unofficial groups helped to make up for the lack of an Azerbaijani mission in Israel. Both parties always friendly concerned to each other. Israel has always been attracted to Azerbaijan not only because there is no anti-Semitism in that country but also because Baku has repeatedly denounced manifestations of anti-Semitism elsewhere. Indeed, after a visit to Baku, Avigdor Liberman, who is now Israeli's foreign minister, said that "Azerbaijan is an interesting and a strategic country for Israel," a friendly Muslim country and a key supplier of energy and a place that welcomes Israeli investment.
One of the reasons that many observers have suggested for the "unofficial" basis of ties between Azerbaijan and Israel and especially for Baku's slowness in opening an embassy is that Azerbaijan does not want to offend its Muslim partners. At present, Azerbaijan chairs the Organization of the Islamic Conference. Were it to open an embassy in Israel, that could spark tensions with some Islamic countries and skepticism in others.
But if Baku has not opened an embassy, it has sent numerous official delegations to Israel and welcomed even more Israeli delegations to Baku. Consequently, it is not entirely fair to suggest that bilateral ties between the two countries exist only at the unofficial level. And that is especially true given the dramatic and continuing expansion of economic ties, with Israel purchasing Azerbaijani petroleum and investing in Azerbaijani agriculture and industry and Azerbaijan interested in expanding ties in ecology, telecommunications, natural resources, and the like. And both sides are promoting educational and cultural exchanges.
The development of economic ties is particularly great. Between 2000 and 2005, for example, Israel rose from being Azerbaijan's tenth largest trading partner to its fifth, and there is no sign that this trend is slowing, given Israel's need for energy and Azerbaijan's willingness to cooperate with Israel in this and other spheres.
As relations have developed, the Congress of Azerbaijanis in Israel, which I have the honor to serve as executive director, is playing a special role. It was established to present in a professional and dignified way the national interests of Azerbaijan and Azerbaijanis to Israel, an especially important role given the absence of an Azerbaijani embassy in the country. Among its activities are assisting Azerbaijanis living in Israel and promoting cooperation between our two countries. The congress, both its leaders and its membership, work closely with members of the Knesset, the government more generally, and with Israel's intellectual and business elites to promote the kind of strategic partnership between our countries.
At the present time, the Congress of Azerbaijanis in Israel is developing to ensure that it can meet the evolving pattern of interactions between Azerbaijan and Israel. I am convinced that as Azerbaijan gains in economic power and regional influence, Baku and Tel-Aviv, as the capitals of two friendly peoples, will find ever more in common. And to bring that day closer is our task, one that is made easier by the steps our two peoples have already made.