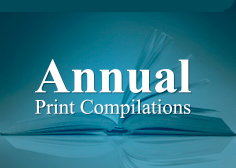 Vol. 2, No. 8 (April 15, 2009)
Azerbaijan language and cultural center opens in Moscow
Paul Goble
Publications Advisor
Azerbaijan Diplomatic Academy
On April 15, on the eve of President Ilham Aliyev's visit to Moscow, Azerbaijani officials participated in the opening of the Azerbaijani Language and Cultural Center at the Moscow State Linguistics University, yet another institution designed to build upon and expand the influence of Azerbaijan internationally.
More than many other countries, Azerbaijan has chosen to rely not just on embassies and consulates to represent it abroad but also to make use of its diasporas and academic specialists in other countries to promote a better understanding of the country internationally and to counter efforts by representatives of some other states to blacken its reputation.
That makes the opening of this center so important. As Polad Bulbul-oglu, Azerbaijan's ambassador to the Russian Federation, said at the opening of the center in the Moscow university, "the older generation does not need an explanation about who [Azerbaijanis] are. But the younger generation whose members live in independent countries sometimes has problems in answering the same question." This center, he said, will underscore the critical reality that "we are neighbors" and that young people in all of them "must be brought up in a spirit of mutual respect and love."
Bulbul-oglu said that the Azerbaijani government and his embassy would do whatever they could to develop this center, and representatives of Azerbaijan's diaspora in the Russian Federation, a group that now numbers more than a million, said that the center represented "the fulfillment" of their long-standing desire to have a special center to provide Azerbaijani-language training in the Russian capital.
The Moscow State Linguistics University has in fact been training students in the Azerbaijani language for several years, but the new center, MSLU rector Irina Khaleyeva said, will provide broader and deeper training and offer those who complete its three-year course a diploma which will allow them to work as translators or specialists on Azerbaijan and the South Caucasus.
According to one of the instructors who will work in this course, this center will help provide not only training but also a model for other academic centers in the Russian Federation who would like to expand the training of people interested in the language of Azerbaijan or more broadly in the languages of other former Soviet republics, a task that is becoming ever more important given declining rates of Russian-language proficiency in many of them and the shift from Russian to non-Russian languages in the their national media outlets.
One of the reasons that Azerbaijan is perhaps better positioned to open such a center in Moscow was remarked upon by the representative of the Russian Foreign Ministry who took part in the center's opening ceremonies. Andrey Kryushko, the deputy director of the ministry's Fourth CIS Department which is responsible for Moscow's ties with Baku, noted that "Azerbaijan is multinational country [where] the Russian language and culture is deeply respected."
Consequently, the Russian diplomat concluded, this center represents a logical "next step in [bilateral] humanitarian cooperation."
Reference
Trend News, April 15, 2009. URL: http://news-en.trend.az/politics/foreign/1456270.html (accessed April 15, 2009).