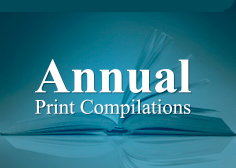 Vol. 5, No. 24 (December 15, 2012)
A Finnish perspective on the Karabakh conflict & EU's engagement with Azerbaijan
An interview with Amb. Heikki Talvitie, former co-chair of the OSCE Minsk Group and former special representative of the European Union for the South Caucasus ...
Read further
When one man can do more than an army: Remembering Heydar Aliyev
On December 12, Azerbaijanis in Baku and around the world marked the ninth anniversary of the death of Heydar Aliyev, a man who led Azerbaijan both in Soviet and post-Soviet times and whose vision of that country's course continues to define its path. As is customary on such days, many people shared their memories of the late president, memories that because of the role of his ideas even now are critical to an understanding of where Baku is and where it is heading domestically and internationally. Some of these comments are offered below. Polad Bul-bul ogly, Azerbaijan's ...
Read further