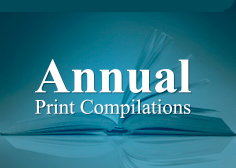 Vol. 5, No. 24 (December 15, 2012)
When one man can do more than an army: Remembering Heydar Aliyev
Paul Goble
Publications Advisor
Azerbaijan Diplomatic Academy
On December 12, Azerbaijanis in Baku and around the world marked the ninth anniversary of the death of Heydar Aliyev, a man who led Azerbaijan both in Soviet and post-Soviet times and whose vision of that country's course continues to define its path. As is customary on such days, many people shared their memories of the late president, memories that because of the role of his ideas even now are critical to an understanding of where Baku is and where it is heading domestically and internationally. Some of these comments are offered below.
Polad Bul-bul ogly, Azerbaijan's ambassador to Moscow, served as Heydar Aliyev's minister of culture for ten years. He recalled that when Aliyev returned to lead Azerbaijan in 1993, conditions were very difficult. "For months, we had not been able to pay even that miserly salary to our librarians, musicians, and cultural figures. Theaters were at the edge of closing. We all understood that this was a most difficult time." But Heydar Aliiyev turned the situation around not only for high culture, but for Azerbaijan as a whole, the ambassador continued, thus demonstrating that there are "moments when one man can do more than an army," especially if he appears at "the right time and the right place" and takes "the correct decision." Such people "are very few in number," Bul-bul said, but beyond any doubt, "Heydar Aliyev belongs among their number." [1]
Another perspective was offered by Rasim Musabayov, currently a Milli Majlis deputy, but from 1972 to 1990 a Komsomol official in Moscow. When Aliyev was "first secretary, when he went to Moscow, he all the same remained the most significant factor in the life of Azerbaijan. Even when he was on a pension and lived in Moscow and then returned to Nakhchivan as a private person, he remained all the same at the center of life of Azerbaijan. Therefore, in a certain sense, Heydar Aliyevich and his life are the modern history of Azerbaijan."
One of the key moments in Aliyev's life, Musabayov recalled, was at the time of Black January, the period in early 1990 when Moscow introduced troops into Baku and killed more than 200 Azerbaijanis. When those events happened, Musabayov said, "there were very few members of the Politburo who raised their voices in protest. But Heydar Aliyevich had the bravery to do so." More than that, he went to the office of the representation of Azerbaijan in Moscow and declared that he was on the side of the Azerbaijani people and not on the side of the Soviet forces, an event that crystallized the commitment of Azerbaijanis to seek independence.
Today, it is often said, Musabayov continued, that, "a president or a prime minister is an administrator who takes over society in order to guide it. Perhaps, this definition is suitable for favorably situated countries like Denmark or Holland or even France and Germany, but at the head of a country which is at a revolutionary turning point, there needs to be not simply someone who has great experience and knowledge, but who has a sense of mission. Heydar Aliyevich had, besides experience and an iron will, a very deep understanding of his mission: a sovereign Azerbaijan must be built, it must be protected from the storms during its first steps."
In all this, the Azerbaijani writer Chingiz Abdullayev observed on this memorial day, Heydar Aliyev stood in a long line of Azerbaijani leaders, men like Nariman Narimanov "who with sorry wrote Lenin and we hadn't expected what would occur in Azerbaijan after the arrival of the 11th [Red] army," like Mir-Jafar Baghirov, "who at one time did not allow the resettlement of all the Tatars and the Azerbaijanis were then called to the other side of the Caspian" and who suffered mightily when the decision was taken to withdraw Soviet forces out of Southern Azerbaijan.
And a Day.az commentary on this anniversary added some important details. It underscored that Heydar Aliyev never was a simple bureaucratic leader, but rather "a leader who was able to transform" the situations he was in, whether in Soviet or post-Soviet times, to the benefit of Azerbaijan and Azerbaijanis. [2]
Before 1991, he was able to "transform the model Soviet method of administration into one that reflected the strategic interests of Azerbaijan and promoted the future well-being of that republic." Indeed, the commentary continues, it is worth recalling that he viewed Azerbaijan as "independent 20 to 30 years before this happened. In 1973, the news agency pointed out, Heydar Aliyev created an officer training school in Baku, the first one in the USSR not in the Russian Federation, Ukraine or Belarus and thus a clear violation of "the unwritten rule" that such places could be only in Slavic republics.
In April 2003, then-President Heydar Aliyev said that he had taken this step, because he saw no reason that Azerbaijan should not be the equal of other republics and have its own army, adding that, "when we created this school, I could have never thought that I would be celebrating its 30th anniversary" and see the officers that it has provided for an independent Azerbaijan.
After returning to power in 1993, President Aliyev was often criticized by the opposition for his approach to the Nagorno-Karabakh conflict. Many wanted a renewal of the conflict, but Heydar Aliyev was committed to a peaceful resolution of the conflict as the only way to protect the Azerbaijani people and their land. As a realist rather than a romantic, he agreed to the 1994 ceasefire, and he was invariably focused on promoting the well-being of the more than one million Azerbaijanis who were forced to flee their homes because of Armenian intervention. In this and in so much else, he was "far from populism," but rather was animated by a deep patriotic love of his country and its people.
The author of these lines would like to conclude this brief summary by recounting an exchange he was privileged to have had with President Heydar Aliyev in 1996. At that time, President Aliyev made clear that he was prepared to think outside the box to reach a settlement on Karabakh that would allow all Azerbaijanis to have a better future. But he raised a question that suggested he was not sure whether others were prepared to think in so broad a fashion. "How long," Heydar Aliyev asked me, "was the West going to refer to Azerbaijan as a new independent state and not a country like any other?"
I replied that I did not know how long it would take, but I hoped it would take place soon, so that Azerbaijan could assume its rightful place in the world. Now, 16 years later, it is clear that Azerbaijan is a state without any slighting adjective and the man primarily responsible for that was Heydar Aliyev himself.
[1] See http://www.vestikavkaza.ru/articles/Pamyati-Geydara-Alieva.html (accessed 14 December 2012).
[2] See http://news.day.az/politics/368845.html (accessed 14 December 2012).