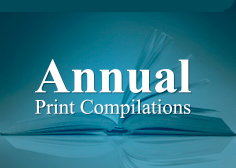 Vol. 5, No. 23 (December 01, 2012)
Azerbaijani culture in Diaspora: A conversation with Jeffrey Werbock
Below is an interview with Jeffrey Werbock, a distinguished performing artist based in the United States and Chairman of the Mugham Society of America (MSA), the sixth in the interviews Azerbaijan in the World has recently conducted with leading figures of Azerbaijani culture. The MSA's web page is at http://www.mugham.net ...
Read further
Scottish independence and the Nagorno-Karabakh separatism: Nothing in common
David Leask writes in Herald Scotland that Armenian residents of Nagorno-Karabakh are enthusiastic about the 2014 referendum to be held in Scotland. "Nagorno-Karabakh—a self-proclaimed republic in what most maps still show as part of western Azerbaijan," he writes, "has jumped to welcome Scotland's plebiscite. So it has seized upon the very fact Scots are going to be 'allowed' to settle their own future—and the rest of the UK has agreed to abide by their decision." This writer quotes an English-language communique of the organization that calls itself "foreign ministr...
Read further
Saving lake Urmia: Challenges for Azerbaijan
Lake Urmia in northwestern Iran, an area in which ethnic Azeris predominate, is dying, and Tehran wants to save it by diverting water from the Araz River, which forms the border between Iran and Azerbaijan. That presents a serious foreign policy challenge for Baku. On the one hand, Azerbaijani leaders do not want to see the environmental and human costs that the death of Lake Urmia would impose on both the ethnic Azeris of Iran and on the population of Azerbaijan itself. But on the other, Baku does not want to see a reduction in the flow of the Araz, something that coul...
Read further