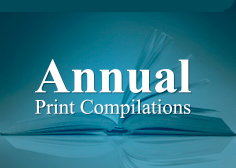 Vol. 5, No. 23 (December 01, 2012)
Scottish independence and the Nagorno-Karabakh separatism: Nothing in common
Vugar Seidov
Political Analyst, AzerTAg
Berlin, Germany
David Leask writes in Herald Scotland that Armenian residents of Nagorno-Karabakh are enthusiastic about the 2014 referendum to be held in Scotland. "Nagorno-Karabakh—a self-proclaimed republic in what most maps still show as part of western Azerbaijan," he writes, "has jumped to welcome Scotland's plebiscite. So it has seized upon the very fact Scots are going to be 'allowed' to settle their own future—and the rest of the UK has agreed to abide by their decision." [1]
This writer quotes an English-language communique of the organization that calls itself "foreign ministry of Nagorno-Karabakh:" "London's position proves once again that respect for human rights and nations' self-determination is the priority for democratic states. We can only hope that the position of Great Britain and other democratic states will positively impact Azerbaijan in accepting these realities and respecting human rights."
Mr. Leask also quotes another Armenian source, Khankandi-based journalist Gegam Baghdasarian, who heads the city's press club and is obviously excited about the Scottish referendum: "Whatever the result of the Scottish referendum, the very fact it is taking place is a big plus for the Karabakh problem. Naturally we'd be delighted if Alex Salmond wins. Scottish independence would have an enormous political impact. It would be an ace in the hands of both Nagorno-Karabakh and Armenia. Basically, we will be able to show the finger to Azerbaijan. "Learn from the Scots," we would say to them, "Look how civilized people settle their differences." It would be super. The difference is that British authorities allowed the Scots to hold a referendum on independence that the Scottish nationalists had wanted. There is an agreement between the Scottish and the British authorities. This is unimaginable for us, in our context. Because Azerbaijan will never be civilised enough to allow itself such a civilised development of events. We have no illusions, absolutely no illusions, about Azerbaijan."
Regrettably, Mr. Leask failed to interview anyone representing the ethnic Azeris, who form a third of the province's population and who currently live in exile as IDPs awaiting their return home. More seriously, however, the Herald Scotland writer fails to recognize that Scotland and the Nagorno-Karabakh region of Azerbaijan are completely different situations and that the former cannot serve as any precedent for the latter.
First, Scottish pro-independence movement is not extra-legal and illegitimate, because Scotland never declared its independence unilaterally. Instead, it turned to London to discuss its future and obtain the latter's consent regarding the referendum on independence. This is exactly what can make secession legal—an agreement with the central government allowing a breakaway part of its territory to go its own way. That is what happened in South Sudan, after the central government in Khartoum agreed to accept the results of the referendum in South Sudan. Nothing like either of these cases has taken place in Nagorno-Karabakh. Rather, when the NK's Armenian majority petitioned to Baku and Yerevan in 1988 to have the autonomous province transferred from Azerbaijan to Armenia, the Armenian government agreed, but Baku did not. That rejection made any further effort at secession illegal, but the Armenians in Yerevan and Nagorno-Karabakh have not stopped at that point and turned to unilateral and indeed violent ways in their pursuit of that goal, a clear difference with the Scottish independence movement.
Second, the Scots never physically attacked English people living in Scotland, they never committed war crimes, which approached very close to the notion of genocide, they never conducted ethnic cleansing, and they never expelled non-Scottish residents from Scotland. As a result, there have never been any refugees or IDPs from Scotland. In Nagorno-Karabakh, in contrast, the Armenians drove one-third of the residents out in their efforts to transform a bi-communal province into a mono-community land. There can be no talk of "self-determination" in such circumstances.
Third, no foreign country invaded Great Britain and no third-party army is stationed in Scotland. In sharp contrast, the Republic of Armenia launched aggression against Azerbaijan, occupied the latter's sovereign territory, and committed war crimes and crimes against humanity there.
Fourth, Scotland has enjoyed equal status with Wales, England and Northern Island, and together they constitute the United Kingdom. They were thus free to unite and free to withdraw. To a certain extent, they resemble 15 constituent republics of the former Soviet Union, the six republics of former Yugoslavia, and the two republics of the former Czechoslovakia. In contrast, Nagorno-Karabakh is recognized internationally as an integral part of Azerbaijan. The autonomous status given to ethnic Armenians in Azerbaijan was a mere gesture, particularly given that there was no reciprocal autonomy given to the Azerbaijani minority in Armenia (even though the latter outnumbered Armenians in Nagorno-Karabakh by a factor of 1.5). Consequently, Nagorno-Karabakh's effort to secede resembles those of Bergen to secede from Norway or the Vojvodina to leave Serbia.
And fifth, Leask quotes without comment Baghdasarian's outrageous suggestion that "Azerbaijan will never be civilised enough to allow itself such a civilised development of events," a comment that in and of itself shows why the two cases are not analogous in any way. Had the writer reflected upon this, he would have recognized that in this conflict, Armenia—not Azerbaijan—is the problem. No country can invade another country, occupy a fifth of its territory, reduce every seventh citizen of that country to the status of an IDP and then talk about self-determination and human rights and compare itself to others who have acted in an entirely different manner. One cannot steal two apples and then trade the return of one in exchange for keeping the other. This would have nothing to do with international law, and we have witnessed nothing of the sort in Scotland.
Notes
[1] See http://www.heraldscotland.com/politics/viewpoint/as-others-see-us-the-view-from-nagorno-karabakh.2012112884 (accessed 27 November 2012).