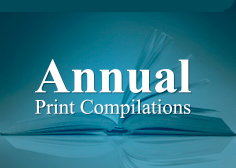 Vol. 5, No. 1 (January 01, 2012)
Azerbaijan's foreign policy in 2011: A breakthrough year
2011, the 20th year since the restoration of Azerbaijan's independence, was truly a breakthrough year, one in which Baku's achievements in diplomacy, culture, and economics increased the status of the country not only as a regional leader, but around the world, and thus opened the way to both new achievements in the future and greater scrutiny by the international community at the same time. Indeed, the combination of these achievements over the past year may set the stage for Baku to achieve its most important goal sometime in the year ahead, the end of Armenian occupation of ...
Read further
Azerbaijan's foreign policy in 2012: Ten issues to watch
Having just completed its most successful year in foreign affairs since the restoration of independence, Azerbaijan enters 2012 with many new opportunities and the challenges that come with them. No one can say exactly what the next twelve months will bring, especially in the area of foreign affairs, but below are ten issues that are certain to be at the center of attention in Baku in the coming months ...
Read further