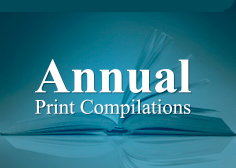 Vol. 5, No. 1 (January 01, 2012)
Azerbaijan's foreign policy in 2011: A breakthrough year
2011, the 20th year since the restoration of Azerbaijan's independence, was truly a breakthrough year, one in which Baku's achievements in diplomacy, culture, and economics increased the status of the country not only as a regional leader, but around the world, and thus opened the way to both new achievements in the future and greater scrutiny by the international community at the same time. Indeed, the combination of these achievements over the past year may set the stage for Baku to achieve its most important goal sometime in the year ahead, the end of Armenian occupation of 20 percent of Azerbaijan's territory and the return to their homes of hundreds of thousands of internally displaced persons.
Azerbaijan's balanced diplomacy, a hallmark of the presidency of Ilham Aliyev, won its most important victory ever with the election of the country to a two-term on the United Nations Security Council. Despite opposition from some governments who appeared unwilling to stand up to Armenian lobbying, Azerbaijan secured overwhelming election, because Baku's diplomats have reached out to ever more parts of the world. Over the past year, Azerbaijani diplomats have been especially busy in areas like Latin America and East Asia, and their actions, as well as Baku's support for the principles of the territorial integrity of states and non-interference in the internal affairs of other countries, won Azerbaijan the support it needed to win this seat.
Azerbaijan's election is a victory in its own right, but Baku now has the opportunity to press its case against the Armenian occupation and in support of other causes from a new position of prominence. Not surprisingly, other governments, first and foremost that of the Russian Federation, one of the five permanent members of the Security Council, have already begun discussions with Baku about how it will proceed there. And Novruz Mammadov, the head of foreign relations of the Presidential Administration, has suggested that such contacts are likely to intensify to the point that the Azerbaijani foreign ministry should create a special group to deal with them and that Baku must expand its permanent mission to the United Nations in New York. [1]
Azerbaijan's election to the Security Council clearly has far-reaching consequences, but perhaps equally significant was the victory of Azerbaijani artists in the Eurovision competition. Not only did that victory throw a sharp spotlight on the country and on its achievements as a cultural center and crossroads east-west and north-south, but it sets the stage for Azerbaijan to be the host of the 2012 competition. That has sparked an even more intensive building boom in the Azerbaijani capital to house all those who will attend and ever more attention to Azerbaijan in the media of Europe and more generally.
In the months since the 2011 Eurovision competition, there have been hundreds of articles about Azerbaijan, many in outlets which had largely ignored the country in the past. That attention will only intensify over the coming months. Most of the coverage will be positive, not only because Azerbaijan has a good story to tell, but because its leaders, officials and diplomats are working more actively in this field of public diplomacy than ever before. President Ilham Aliyev, First Lady Mehriban Aliyeva, and their daughter Leyla Aliyeva have all received international recognition for their efforts in this regard.
But it is inevitable that some of this expanded coverage will be critical precisely, because of Azerbaijan's new prominence, because all countries have problems, and because there are those who do not wish Azerbaijan well. How Azerbaijanis at all levels react to this will go a long way in determining how well Baku will be able to build on this remarkable achievement, all the more so because from now on the world will be watching Azerbaijan far more than it ever has before. That is one of the prices of success, but it is a price worth paying for Azerbaijan's new prominence.
Finally, the third major achievement of the past year has been Azerbaijan's continuing economic rise. Its economy, powered not only by oil and gas exports, but by other industries as well, means that Azerbaijan accounts for more than 80 percent of the GDP of the South Caucasus. At a time when economics more than anything else determines political outcomes, that makes Azerbaijan the force to be reckoned with in that region and an increasingly important player in Eurasia, Europe, the Middle East and beyond. Indeed, Baku, having followed a balanced foreign policy, now is truly a partner and not just a junior one with the leading states of the world. That gives it an influence few would have imagined only a decade ago, something Azerbaijanis can celebrate and work to expand in 2012.
Notes
[1] See http://news.day.az/politics/304186.html (accessed 30 December 2011).