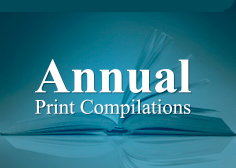 Vol. 4, No. 8 (April 15, 2011)
Azerbaijan and Bulgaria
An interview with H.E. Mr. Vasil Kalinov, Ambassador of the Republic of Bulgaria to the Republic of Azerbaijan ...
Read further
Baku hosts "cultural Davos"
Azerbaijan, whose leaders and people have long been proud of its reputation as an example of ethnic and religious tolerance, organized a three-day World Forum on International Dialogue in Baku so that to use that reputation in order to help build bridges across the ethnic and religious divisions of the world and thereby to advance itself as an international leader in this often-neglected sector of international relations. Indeed, in the words of one Azerbaijani analyst, this meeting, if it becomes a regular affair, will make Baku session "the cultural-political analogue to the Da...
Read further
Human capital development in Azerbaijan: The role of ACCELS
American Councils is proud to be part of the many organizations working in partnership with the government of Azerbaijan to help increase access by Azerbaijani citizens to educational and cross-cultural learning opportunities and thus increase human capital development of the country. Human development, as Paul Streeten points out, concerns expanding the choices people have to lead [healthy and productive] lives that they value. Human capital is the wealth that a nation has in its population; the skills and knowledge held by citizens allowing them to perform labor so as to produce ...
Read further