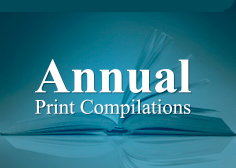 Vol. 4, No. 8 (April 15, 2011)
Human capital development in Azerbaijan: The role of ACCELS
Amy Peterson
Country Director
ACCELS, Azerbaijan
American Councils is proud to be part of the many organizations working in partnership with the government of Azerbaijan to help increase access by Azerbaijani citizens to educational and cross-cultural learning opportunities and thus increase human capital development of the country.
Human development, as Paul Streeten points out, concerns expanding the choices people have to lead [healthy and productive] lives that they value (Streeten 1994, pp. 232-237). Human capital is the wealth that a nation has in its population; the skills and knowledge held by citizens allowing them to perform labor so as to produce economic value. Consequently, human capital development is about increasing the knowledge and skills of citizens as well as the choices available to them on how to use their expertise and contribute positively to the economy of the country. International education programs contribute to this.
A wonderful thing about human development is that it can always increase. There is no limit to human potential, and it is exciting to be working in a country where trends are moving upwards. According to the 2010 UNDP Human Development Report, Azerbaijan is now in the category of "high human development." Indeed, over the past five years, Azerbaijan has achieved the most rapid development among the 169 countries covered by the UNDP's report. Azerbaijan ranked 67 in 2010, up from 101 on the Human Development Index (HDI) in 2005. [1] This is a great achievement, but it also indicates that future development in Azerbaijan will no longer be dependent on access to food, education and healthcare, but increasingly on providing greater choices for citizens concerning how they want to live their lives.
American Councils for International Education (ACTR/ACCELS) has been operating in Azerbaijan since 1993. During the past 17 years, we have developed a network of over 1000 alumni who have participated in numerous US Government and independent educational programs. Our mission is to advance scholarly research and cross-border learning through the design and implementation of educational programs. Among its programs are: the Future Leaders Exchange Program (FLEX), sponsored by the US Department of State, which sends between 40-45 high school students to the US each year; the Open World Program which provides short-term study tours sponsored by the US Library of Congress; the Junior Faculty Development Program (JFDP), sponsored by the US Department of State, which provides a one semester professional development program for faculty. We also recruit students to attend the American University in Bulgaria (AUBG).
Other programs administered by American Councils in Azerbaijan provide language learning and research opportunities. We also administer standardized tests, including the SAT, GRE, LSAT and the paper-based TOFEL. Among the most important ways American Councils works is to increase awareness of educational choices available to Azerbaijani citizens through the State Department-funded Education USA Program. American Councils works with our partners, the Baku Education Information Center (BEIC), Kemal Vetandash in Ganja, and the Sumgayit Education Center to offer basic advising services on higher education opportunities in the United States.
While our programs focus on managing international education experiences, the impact of these exchanges on the human capital development of Azerbaijan is through the work of alumni. We manage our own alumni program, while at other times partnering with organizations such as the US Educated Azerbaijan Alumni Association, IREX, BEIC, and the US Embassy. Through email list serves and social media, we seek to keep in touch with the alumni community, share information about professional development trainings, events, job opportunities and social engagements.
Another way we help to transfer an international exchange experience into human development is through the Exchanges to Internship Program. Funded by the US Embassy in Azerbaijan, this program places outstanding alumni of the FLEX Program in four-month internships in Azerbaijan government ministries and agencies to give alumni professional experience and to encourage alumni to consider careers in the public sector.
Our alumni fall in two categories: FLEX Alumni and professional alumni. The FLEX alumni return to Azerbaijan just as they are about to enter university. With over 800 members, they are a large and diverse group studying in various universities and working in government, non-governmental organizations, and the private sector in Azerbaijan and abroad. Some achieve high positions at a young age while others struggle to find a place they fit in their local community and seek work or further education abroad. The experience FLEX students have in the US is not about building technical skills but rather about personal development. The professional alumni, on the other hand, are already leaders in their fields and usually continue their careers at universities or their original place of employment.
ACCELS seeks through these various programs to encourage entrepreneurship, eliminate corruption in the educational system, and expand the range of choices for students, all building blocks in the development of human capital. Azerbaijan already has great wealth in the population—human capital. Every day when I work with students and professionals I am inspired by the talents they have and their visions for the future. As the world becomes more globalized and economies more linked, Azerbaijan needs to continue to foster innovation and mobility among the population to maintain the upward trajectory on the Human Development Index. International education programs, like those at American Councils, are part of this process.
Reference
Streeten, Paul (1994) "Human Development: Means and Ends", Human Development 84:2, May.
Note
[1] UNDP Human Development Index, available at http://hdr.undp.org/en/statistics/.