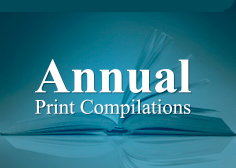 Vol. 3, No. 21 (November 01, 2010)
Baku and contemporary Azerbaijani identity: What do changes in the capital mean for the country?
Ever since the collapse of the Soviet Union in 1991, the transformation of Baku has been the subject of discussions among past and present Baku residents. Although everyone agrees that Baku has changed dramatically and irreversibly, the reactions to this change vary greatly: some lament it while others welcome and celebrate it. This controversial issue was brought to public attention once more in late 2008, when the discussion transformed from conversations in the privacy of people's homes and low-key online forums into a highly charged debate involving prominent intellectu...
Read further
A balancing act within a balancing act: Promoting Azerbaijani national interests within the South Caucasus
Speaking at an October 22 symposium on the South Caucasus, Azerbaijani Foreign Minister Elmar Mammadyarov said that "it is difficult to speak about cooperation" among the three states of that region because they are involved in so many conflicts both with each other as is the case with Azerbaijan and Armenia and with outside powers like Georgia and the Russian Federation. But if finding cooperation across the three is difficult, working on it where possible is critical not only for maintaining a balance among them but also for positioning them relative to the outside powers who have ...
Read further
What role for the EU in resolving conflicts in the South Caucasus?
The European Union is increasingly active in seeking solutions to the conflicts in the South Caucasus, its leaders recognizing that without such solutions, there is a very real risk that instability in that region will spreadbeyond the Black Sea region into what is now the European Union. Moreover, there is a belief that in contrast to some of the other states involved in this process, the European Union is viewed postiviely by all parties as a more or less neutral actor. This represents a major change because as recently as October 2008, French Foreign Minsiter Bernard Kouchner sa...
Read further