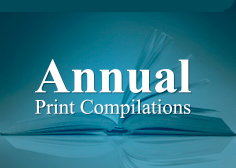 Vol. 2, No. 4 (February 15, 2009)
The South Caucasus reordered: New challenges to Baku's foreign policy assumptions
Since Russia invaded Georgia the geopolitics of the South Caucasus has been transformed, with new players entering the scene and old ones changing their position on the board. And despite the often dizzying pace of the last six months, events over the last few weeks suggest that the pace of change may be on the increase, a trend that, if it continues, is certain to lead to some radical discontinuities in the policies and actions of all the governments involved in the region. No country has been more profoundly affected by these most recent changes than Azerbaijan and no changes hav...
Read further
Can Turkey and Armenia normalize their relations?
Despite the attention Turkish Prime Minister Erdogan's clash with Israeli president over Gaza attracted in the media, a far more important event at the Davos session as far as Ankara was concerned was a successful exchange between the Turkish and Armenian foreign ministers which appears likely to set the stage for the two countries to move beyond the football diplomacy of last fall when Turkish President Abdullah Gül visited Yerevan. Following their meeting in Davos, both Turkish Foreign Minister Ali Babacan and his Armenian counterpart Edvard Nalbandyan said "normalization in Armen...
Read further
Killing two birds with one stone?
Russia's recognition of the independence of South Ossetia and Abkhazia complicated the ethnic situation in the entire Caucasus by creating favorable conditions for the exacerbation of ethnic self-consciousness among many groups and for the manipulation of some of these groups by various countries both in the region and beyond. The activities of the Circassians who hope to unite the members of their ethnos into a single republic have attracted a great deal of attention, but developments in Samtskhe-Javakhetia, a Georgian region populated largely by ethnic Armenians have not, although fo...
Read further