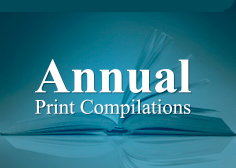 Vol. 1, No. 3 (March 1, 2008)
Turkish Ambassador's Farewell Interview
Prior to his recall to Ankara to serve as chief of the president's secretariat in Ankara, Ambassador Huseyn Avni Karslioglu gave an interview to Azerbaijan in the World on February 20th...
Read further
Will Medvedev Change Moscow's Approach to Baku?
Few diplomats or analysts who have discussed the issue in public believe that the election of Dmitry Medvedev as Russian Federation president will lead to any immediate or dramatic shifts in his country's approach to Azerbaijan, but many have suggested that Moscow's interest in expanding economic ties with Baku over the longer term may lead the new Russian president to tilt toward Azerbaijan on other issues, including the resolution of the Nagorno-Karabakh conflict. In an interview published by Baku's Day.az agency February 19, Vasily Istratov, the Russian ambassad...
Read further
Kosovo's Independence and the Future of Nagorno-Karabakh
Kosovo's declaration of independence on February 17, 2008 has sparked extensive discussions about its possible implications for the Nagorno-Karabakh conflict, with some statements, including some by Armenians, suggesting that it completely changes the situation in the South Caucasus, and others including those by the Azerbaijani and some Western governments arguing that it has no applicability to territorial disputes there. Recent Armenian statements suggest that Kosovo's declaration of independence and the international recognition it has received have the poten...
Read further