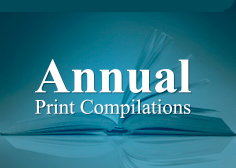 Vol. 1, No. 3 (March 1, 2008)
Will Medvedev Change Moscow's Approach to Baku?
Paul Goble
Director of Research and Publications
Azerbaijan Diplomatic Academy
Few diplomats or analysts who have discussed the issue in public believe that the election of Dmitry Medvedev as Russian Federation president will lead to any immediate or dramatic shifts in his country's approach to Azerbaijan, but many have suggested that Moscow's interest in expanding economic ties with Baku over the longer term may lead the new Russian president to tilt toward Azerbaijan on other issues, including the resolution of the Nagorno-Karabakh conflict.
In an interview published by Baku's Day.az agency February 19, Vasily Istratov, the Russian ambassador in Baku, set the tone for official comment. Arguing that Moscow's relationship with Azerbaijan has "a long-term, strategic character," he suggested that Medvedev's election would not fundamentally change the ties that Vladimir Putin had established fist with Heydar Aliyev and then with current Azerbaijani President Ilham Aliyev.
But at the same time, Istratov noted that "for Medvedev, Azerbaijan is not some unknown place on a map" – he came to Baku in 2005 for a working visit and knows its leaders – and consequently, his familiarity with Azerbaijan will "have an impact to a remarkable degree on our relations because they will not begin from zero but rather from a much more advanced starting point."
Other Russian commentators, not constrained by their positions, were prepared to discuss the possibility of change in the relationship between Moscow and Baku after Medvedev's election. The most thoughtful of these, Aleksandr Karavayev, an expert at Moscow State University's Information-Analytic Center for the Study of Social-Political Questions on the Post-Soviet Space, argues that both current trends and Medvedev's own interests will have a significant impact on the relationship. [1]
On the one hand, Karavayev argues, both Medvedev's earlier contacts with Aliyev and his proposals at the informal summit of the Commonwealth of Independent States suggest that the new Russian president will seek to expand both economic and political ties to Baku from his first day in office.
But on the other, the Moscow analyst suggests, the political consequences of such an expansion in economic ties, including an expanded Russian push for the resolution of the Karabakh conflict in a way acceptable to Azerbaijan, will likely have to wait until after the American presidential elections in November of this year. Until that time, he suggested, no major shifts in the policies of the players in the South Caucasus are likely to occur.
Indeed, "until the spring of 2009," Karavayev argues, "Russia will not seek to advance any counter-initiatives" on this issue, such as a repetition or expansion of Moscow's earlier proposal for joint Russian and American operation of the Gabala radar station.
But the foundations for a major push after that time will continue to be laid in the course of developing economic ties. While Russia and Azerbaijan do not have the kind of "major joint projects" that link Moscow and Central Asian countries, Karavayev points out, Moscow has an interest in promoting such projects and in ensuring that Russian trade and economic investment in Azerbaijan will continue to expand. President Medvedev will do nothing to change that.
Russia is already Azerbaijan's second largest trading partner, Karavayev notes, with the two countries expected to do up to two billion dollars in business this year, a figure that their rapidly growing economies could push to more than four billion by 2010. Moreover, there are currently 160 Russian firms operating in Azerbaijan, and 148 others in which Russian capital plays a major role. According to Karavayev, the total number of such firms will rise to 400 before the end of this year. Indeed, he notes that Russia's trade representative in Baku, Yury Shchedrin, told him that the Russian embassy "is considering [numerous] serious proposals for [additional] projects" but that "information about them is still confidential."
Moscow would like to see a unification of the electric energy grids, the expansion of the North-South transport corridor through Azerbaijan, "the return of Gazprom to Azerbaijan but as a purchaser of Azerbaijani gas," a greater role for RusAl in the Azerbaijan aluminum industry, the possible construction of an atomic energy plant in Azerbaijan, joint development of nano-technology – an issue Karavayev suggests is especially close to Medvedev's heart – and the involvement of Baku in the reconstruction and expansion of the Volga-Don canal system.
In order to set the stage for these projects, Karavayev continues, Medvedev will likely push in the next few months for the signing of a bilateral accord on property rights, something Moscow and Baku lack and that has limited investment in both directions.
Given the centrality of economic calculations and concerns in Russia's relationships with its neighbors, these economic factors will inevitably lead to a push by Moscow for closer ties in other areas as well. Among the sectors where this push is likely to expand most rapidly in the immediate future, the Moscow researcher says, are expanded cooperation among security agencies in the struggle against terrorism and the control of borders.
In fact, Medvedev during the CIS summit proposed that its member countries, including Azerbaijan, create new arrangements to allow for rapid joint respond to accidents and natural disasters. And at the same session, Medvedev called for the creation of digital libraries in CIS countries and the expansion of translation efforts, two areas where Azerbaijan has taken the lead and is more than prepared to cooperate with Moscow in the future.
In discussing Medvedev's ideas on this point, Karavayev makes the following observation which may prove especially important in Moscow's evolving relationship with Baku. Noting the "remarkable activity in this direction" of the Heydar Aliyev Foundation, which is headed by the first lady of Azerbaijan, the Moscow analyst suggests that its work fits together with that of the Russian World Foundation, whose activities are supported actively by Lyudmila Putina, the wife of the outgoing Russian president. These two foundations, the Moscow analyst says, could certainly expand their cooperation under President Medvedev with conferences and other efforts that would help both countries in the future.
But Baku is especially interested in the way in which the new Russian leader is likely to proceed on two other issues: relationships with nearly three million Azerbaijani diaspora in the Russian Federation and the ultimate resolution of the Karabakh dispute.
With respect to the first, Medvedev has a clear track record, Karavayev says. He served as the sponsor of the Year of Azerbaijan in Russia and spoke at the official celebration of that event at the Bolshoy Theater. And he has had extensive "informal contacts" with the leaders of that community, something which "certainly will develop further in the future." Consequently, Medvedev may be more sensitive to and willing to act in defense of the interests of the Azerbaijanis now living and working in the Russian Federation than Vladimir Putin was.
To the extent that Medvedev does, Karavayev continues, he may be able to lessen both the number and impact of "ethnically motivated attacks" on Azerbaijanis by "fascist-like groups" against "citizens of Azerbaijan and Russian citizens of Azerbaijani nationality." At the very least, the Moscow analyst suggests, Moscow has a serious interest in "demonstrating success in the investigation and prevention of these incidents" which have a "negative" impact on the otherwise "positive trends" in the bilateral relationship.
With respect to the future of Karabakh, Medvedev will insist on the withdrawal of Armenian forces from Azerbaijani territory and on the protection of the rights of ethnic Armenians who may remain there. Indeed, Karavayev argues, "the participation of the Russian side in this process certainly will be one of the new themes of cooperation between Moscow and Baku," especially in the wake of Kosovo's declaration of independence.
In a comment to "Azerbaidzhanskiye Izvestiya," Karavayev together with another Russian analyst Aleksey Potapov, expanded on this point. [2] Arguing, as have many, that "Karabakh is not Kosovo," the Moscow analyst suggests that Moscow under Medvedev wants to see that region remain part of Azerbaijan with some international peacekeeping body to ensure stability. Indeed, he suggests, Moscow might even accept GUAM forces (which are still in the process of organization) as part of this group, a concession that would dramatically raise the importance of that group and represent a major shift in Russia's approach.
In the near term, the Moscow analyst continued, Moscow is likely to devote particular attention to promoting efforts to de-mine regions affected by the fighting, more than 2600 square kilometers in all. After all, if nothing is done, the Azerbaijani Agency for Demining (ANAMA) has warned, removing the extraordinary number of mines could take "30 to 40 years," thus creating a serious problem even if political agreements are reached.
But the Russian analyst's comments about Moscow's view of the two immediate actors in this dispute are especially intriguing, if subject to a variety of interpretations. On the one hand, Karavayev says, "Azerbaijan's patience is not infinite," echoing a line regularly used by Azerbaijani President Ilham Aliyev, and on the other, the fact that no progress has been made on the Karabakh issue up to now is "the fault of Armenia, which has not shown an interest in changing the situation or supporting a rapid establishment of a lasting peace in the region."
But Yerevan's position and the current stalemate "cannot continue forever," Karavayev says. "Armenia must come to terms with the necessity of returning the territories it has seized. Otherwise the potential for peaceful regulation will be completely exhausted and Azerbaijan will have not other choice besides beginning a war for the liberation of its historic territory."
Given the far greater economic benefits Moscow derives from its ties with Azerbaijan and the increasing importance of economic calculations in its foreign policy, that observation suggests that under Medvedev, Moscow may very well tilt in Baku's direction on Karabakh and actually seek to promote a final settlement, two steps that could change the geopolitics of the South Caucasus and other regions further afield in fundamental ways.
Notes
[1] Караваев, Александр. "Россия-Азербайджан при президенте Дмитрии Медведеве", Информационно-Аналитический Центр, available at: HYPERLINK "http://www.ia-centr.ru/expert/542/" http://www.ia-centr.ru/expert/542/, accessed 29 February 2008.
[2] Потапов, Алексей и Александр Караваев. "20 лет в тупике", Азербайджанские Известия, available at: HYPERLINK "http://www.azerizv.az/article.php?id=12569" http://www.azerizv.az/article.php?id=12569, accessed 29 February 2008.