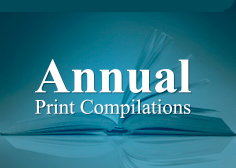 Vol. 6, No. 6-7 (April 01, 2013)
Azerbaijani culture in Diaspora: A conversation with Chingiz Abassov
Below is the seventh in the series of interviews Azerbaijan in the World has conducted with leading figures in the Azerbaijani diaspora on the state of Azerbaijani culture abroad and at home. This seventh discussion is with Chingiz Abassov, a distinguished Azerbaijani artist based in Helsinki, Finland. Mr. Abassov's web page is at www.abassovart.com ...
Read further
On Eastern and Western music in Azerbaijan
Azerbaijan sits on the edge of Eastern Europe and Western Asia and has an indigenous, traditional eastern style "art" music called mugham. Mugham is a core feature of the artistic creativity and native genius of the repertoire of the country's art culture in general. But Azerbaijan is also home to western musical genres, from classical music to jazz, blues, rock and pop. Indeed, the country was the winner of Eurovision 2011 and hosted that competition the following year, attracting large numbers of Azerbaijani fans of pop music. Azerbaijan also plays host to...
Read further
Azerbaijani Diaspora in Russia increasingly important
On March 4, the North-South Center of the Historical Faculty of Moscow State University hosted a roundtable on "Azerbaijanis in Russia: Business, Culture and Benevolence." Chaired by Aleksey Vlasov, the deputy dean of that faculty and editor of Vestnik Kavkaza, it attracted intellectuals and activists from various communities in the Russian capital and featured two speakers who provided new evidence of the growing role that the Azerbaijani diaspora is playing not only within the Russian Federation, but in relations between Moscow and Baku as well. In his introductory remarks, Vlasov ...
Read further