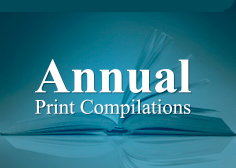 Vol. 6, No. 6-7 (April 01, 2013)
Azerbaijani Diaspora in Russia increasingly important
Paul Goble
Publications Advisor
Azerbaijan Diplomatic Academy
On March 4, the North-South Center of the Historical Faculty of Moscow State University hosted a roundtable on "Azerbaijanis in Russia: Business, Culture and Benevolence." Chaired by Aleksey Vlasov, the deputy dean of that faculty and editor of Vestnik Kavkaza, it attracted intellectuals and activists from various communities in the Russian capital and featured two speakers who provided new evidence of the growing role that the Azerbaijani diaspora is playing not only within the Russian Federation, but in relations between Moscow and Baku as well. [1]
In his introductory remarks, Vlasov pointed out that an assessment of the current role of the Azerbaijani community in the Russian Federation cannot be separated from the broader context of relations between two states that are now strategic partners, but "from an even broader global context" of their relationship as peoples and states.
Emin Hajiyev, deputy chairman of the Azerbaijani Youth Union of Russia (AMOR), described how that organization was set up in 2008. He indicated that AMOR's "main task" is "the support of the integration of our youth into the community where they are studying and where they live. At present," he continued, "we observe a tendency toward assimilation," with young people from Azerbaijan who are living in the Russian Federation "even feeling themselves to be more [ethnic] Russian than Azerbaijani."
"We are glad that we feel ourselves here as non-aliens, but rather practically as if we were at home," the AMOR leader said, "but at the same time we try to ensure that young people remember their historical roots, know their own culture, and their own traditions." To that end, AMOR has helped to establish Azerbaijani clubs in 30 Moscow universities, set up branches in more than 70 federal subject, and even run its own mini-football competition, in which teams must have at least two Russians and sometimes foreigners as well.
In Soviet times, Hajiyev continued, Azerbaijanis frequently came to Moscow for higher education, especially in the fields of medicine, law, and economics. But now, "more than 6,000 Azerbaijanis are enrolled in Russian higher schools with 300 in each of the three medical schools of the Russian capital. Increasingly popular among Azerbaijanis are the law faculties of Russian universities.
The second speaker, Ismail Aghakishiyev, an instructor in Moscow State University's history faculty, provided context for Hajiyev's comments. He noted that in Russia, "everyone knows" about Azerbaijani writers and intellectuals, but he pointed out that "the Azerbaijanis, unlike the two other South Caucasus peoples, the Georgians and the Armenians, began to come and live in Russia later," with most of them arriving in the 1990s, when Azerbaijan was experiencing serious economic difficulties.
Today, he continued, there are "hundreds of thousands of Azerbaijanis" working and studying in the Russian Federation, and it is worth noting that "the largest Russian diaspora" in the South Caucasus is in Azerbaijan. In Armenia, there are only about 3,000 Russians, while in Azerbaijan there are "about 150,000." In all Azerbaijani higher educational institutions, there are Russian sections, and the most widely read newspapers in Baku, Zerkalo and Ekho, appear in Russian. In short, in Azerbaijan, the presence of the Russian language and of Russians is "natural," rather than something exceptional. And Russians there and in Russia itself appreciate that.
For Azerbaijanis, in turn, Aghakishiyev continued, "Moscow for many of them remains not the capital of some foreign state, but somehow a native one." Despite these positive feelings, he said, before the 1980s, few Russians knew much about Azerbaijan or Azerbaijanis, a situation that changed when Heydar Aliyev was the leader there both in communist and post-communist times.
"When I served in the [Soviet] army in the early 1980s and when I was asked who I was by nationality, my fellow soldiers were surprised. They knew Georgians, they knew Armenians, but they did not know Azerbaijanis." However, by the end of Soviet times, Russians "had begun to recognize Azerbaijanis as a people."
Russians still have a lot more to learn about Azerbaijan and Azerbaijanis, the history instructor said. They simply do not know as much about them as, say, Azerbaijanis know about Russia and Russians. Sometimes, Aghakishiyev said, his students will say such things as "Nazarbayev is the president of the entire Caucasus." But he continued, there are young people in Moscow "who are interested and support ties with Azerbaijan."
Unfortunately, some of these Russian students are not able to satisfy their interest. The instructor said that in his eight years at the history faculty of Moscow State University, he had "not heard a single lecture on the history of Azerbaijan or on the history of Central Asia" even though there were many on other countries. Naturally, there is not a huge demand for such talks, but there are several students in each class who are interested and who are "real friends of Azerbaijan." "Someone who studies the history and language [of that country] by definition will be [its] most genuine friend."
Russia has benefited from the entrepreneurial talents that are so widespread among Azerbaijanis. During the difficult 1990s, many Azerbaijani businessmen came to Russia and acquired great wealth. They have been accepted, the instructor added, because for entrepreneurs, that skill is more important than nationality. The Azerbaijani diaspora has also made an important contribution to Russia through its charitable work, with its commitment to helping others reflecting that nation's Islamic heritage.
Russians need to learn more about Azerbaijan and about some of the difficult pages in its history like Sumgait and Black January in Baku, he continued, so that they can go beyond the stereotypes that sometimes circulate concerning Azerbaijanis past and present. They need to learn about the contributions Azerbaijanis made to the Soviet war effort during World War II when it was an Azerbaijani who came up with the idea of the Molotov cocktail, they need to know that "more than 50 percent" of the top oil and gas officials in Russia are Azerbaijanis and others who lived in Baku, and they need to know that Azerbaijan today is making an enormous contribution to the development of the economies of the North Caucasus where unemployment remains very high.
Aghakishiyev concluded that in his view, "there is not a single problem" that would limit the development of relations between Russia and Azerbaijan and between Russians and Azerbaijanis. There is, of course, still a problem "of particular people which do not want this," but they are not numerous.
And he noted that he was a beneficiary of Azerbaijan's commitment to developing these ties. He was selected to be one of the 700 young Azerbaijanis who are being supported by Baku to study in Russian universities. Before leaving, then-President Heydar Aliyev told him and his fellow students: "'Remain there!' We did not then understand why, but he saw what ordinary people did not see. We have remained here and thereby built a bridge between Russia and Azerbaijan."
Notes
[1] See http://vestikavkaza.ru/analytics/Azerbaydzhantsy-v-Rossii.html (accessed 15 March 2013).