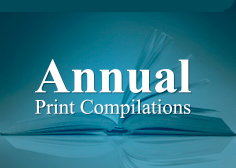 Vol. 4, No. 14 (July 15, 2011)
Azerbaijan's regional policy: The Eurasian and European dimensions
Membership in regional organizations (RO) and other multilateral groupings has been a major but largely unexamined component of Azerbaijan's foreign policy since the restoration of the country's independence in 1991. As one analyst notes, Azerbaijan managed to become "a full member of the majority of international and regional organisations." This article aims to discuss the meaning this achievement has for Azerbaijan and the ways in which the country's engagement in a variety of regional organizations serves its perceived foreign policy objectives. Immediately and ...
Read further
Azerbaijan's place in NATO's evolving strategic concept
NATO nations during the NATO Lisbon Summit held last November endorsed a new Strategic Concept for the Alliance, one that has important implications not only for them but for countries like Azerbaijan which have partnership relations with it as well. That is the case even though from a strictly legal perspective, it remains unclear precisely where the document stands in the hierarchy of NATO documents. But its importance as an indication of alliance policy is clear if one compares it with the previous document of its kind adopted in 1999. Perhaps the most notable shift betwee...
Read further
Demographic trends shift in Azerbaijan's favor
Two reports this month—one showing that more Azerbaijanis are moving to Azerbaijan than leaving it as was the case in the 1990s and a second highlighting the demographic collapse of Armenia—call attention to the fact that demographic trends in the South Caucasus are increasingly shifting in Azerbaijan's favor, a pattern certain to affect both the domestic politics and the international relations of all the countries there in the years ahead. In an interview posted on the website of the ruling Yeni Azerbaijan Party, Salim Muslimov, the president of the State Foundation of Social Pro...
Read further