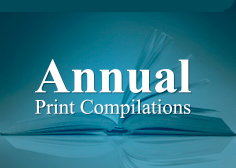 Vol. 4, No. 14 (July 15, 2011)
Azerbaijan's regional policy: The Eurasian and European dimensions
Katharina Hoffmann
Centre for Russian and East European Studies
University of Birmingham, UK
Membership in regional organizations (RO) and other multilateral groupings has been a major but largely unexamined component of Azerbaijan's foreign policy since the restoration of the country's independence in 1991. As one analyst notes, Azerbaijan managed to become "a full member of the majority of international and regional organizations" (Musabayov 2009). This article aims to discuss the meaning this achievement has for Azerbaijan and the ways in which the country's engagement in a variety of regional organizations serves its perceived foreign policy objectives.
Immediately and shortly after becoming independent, Azerbaijan joined the Commonwealth of Independent States (CIS), the Black Sea Economic Cooperation (BSEC), the Economic Cooperation Organization (ECO), the Organization for Security and Cooperation in Europe (OSCE), and the Organization of Islamic Conference (OIC). Moreover, on Azerbaijan's initiative, what today is the Organization for Economic Development and Democracy—GUAM took shape in 1997. [1] Except for the OSCE, all of these organizations have a strong economic focus, while lacking a humanitarian, political and security dimension. An ultimate aim for most of them is the establishing of security communities (Deutsch 1954) through in-depth regional economic and soft-security integration. The geographic dimension of what is viewed as a "region" ranges from varying alliances of former Soviet republics and Black Sea neighbors (CIS, [2] BSEC, [3] GUAM) to Central and Western Asian States (ECO, [4] OIC) [5] and beyond (OSCE).
Azerbaijan's place in the landscape of regional and international organizations, however, did not assume final shape during that decade. In 2001 Azerbaijan joined the Council of Europe and in 2011 the Non-Alignment Movement. Since 2004, Azerbaijan has been a partner of the European Neighborhood Policy, which in 2009 launched what has come to be called the Eastern Partnership Program (EaP), a regional format bringing together former Soviet states: Azerbaijan, Armenia, Belarus, Georgia, Moldova and Ukraine. Although not formally organized as an RO, the EaP shares some of their features, based as it is on four loosely institutionalized platforms created for multilateral cooperation in democracy and good governance, people-to-people contacts, energy security and economic integration. [6] Apart from these regional groupings, Azerbaijan is also a member of the UN and is seeking WTO membership, with negotiations on the latter still pending in their 14th year.
This impressive list of memberships reflects Baku's interest in multilateral regional cooperation and integration, but evaluating the extent to which these serve Azerbaijan's goals is complicated by the fact that the activities of some of these organizations are in conflict with those of others. Indeed, to a certain extent, it appears that Azerbaijan's decision to join ROs is driven by a catch-all principle rather than a genuine commitment to the kind of integration many of these organizations call for.
For example, the OIC frames its cooperation agenda as linked to protection and support of the Islam, while the OSCE and EU promote an understanding of society, human rights and political organization based on values of the enlightenment. The notion of democracy and good governance is specifically important for Western driven RO's like OSCE and the EU, while the CIS, BSEC and GUAM lay much less stress on democracy as a core value. Yet another difference between the post-Soviet (Libman 2007) and European or Western models of regional cooperation (Mitrany 1975; Moravcsik 1993) concerns the way they are organized, top-down in the case of post-Soviet RO's as opposed to bottom-up in Western regional formats: unlike the OSCE, EU and EU-driven initiatives, the CIS, GUAM and BSEC only hesitantly involve non-state economic and societal actors in the development and implementation of regional projects.
Literature on regional cooperation suggests that multiple overlapping memberships may prevent in-depth cooperation and create integration competition (Bremmer and Bailes 1998; Sakwa 2007). Up to now, however, there is little indication of such integration competition in the case of Azerbaijan, almost certainly because Azerbaijan's interest in RO's follows a logic other than integration. Instead, Azerbaijan uses these memberships to consolidate sovereignty and to restore the country's territorial integrity. As a result, most of its cooperation activities so far have been short-term in character, with only a limited structural impact.
Multilateral agreements like the free trade agreements in CIS and GUAM are weakly enforced (Godzimirski 2007; Tolstov 2008). This mode of cooperation, however, is highly valued by Azerbaijan. Projects directly and immediately benefiting Azerbaijan are welcomed, with little attention devoted to long-term structural integration projects and steps toward supranational structures. [7] Hence, a cooperation practice within the RO's is preferred which does not limit the sovereignty of Azerbaijan on any issue. Azerbaijan's approach is shared by the majority of post-Soviet republics as dynamics within CIS, BSEC and GUAM show. As a result, although cooperation practices often overlap in the different RO's, they hardly impede each other.
With the so called third wave of regionalism, core international actors like the UN increasingly promoted the emergence of RO's and positively sanctioned regional multilateral cooperation commitments of states (Fawcett 2008). From this perspective, Azerbaijan has viewed RO's in the first instance as platforms for raising international awareness of the Nagorno-Karabakh conflict. Azerbaijan has had the most success in this regard with the OIC and GUAM, with both of these organizations issuing declarations in support of Azerbaijan's position. Azerbaijan has also used the CIS as a platform to raise this issue. To the extent that Azerbaijan views its international memberships in this way, having as many memberships as possible makes eminent sense.
Such use of ROs is far easier to reconcile with the post-Soviet model of regionalism than it is with the European approach. To be sure, both Azerbaijan and the European Union recognize the Nagorno-Karabakh conflict, as well as the secessionist conflicts on Georgian and Moldovan territory as serious obstacles to multilateral cooperation among the members of the Eastern Partnership. However, while Azerbaijan calls for conflict resolution before cooperation, the EU takes the opposite track.
References
Acharya, A. (1998) "Collective Identity and Conflict Management in Southeast Asia," in Adler, E. & M. Barnett, eds. (1998) Security Communities (Cambridge: Cambridge University Press), pp. 198-227.
Bremmer, I. & A. Bailes (1998) "Sub-regionalism in the Newly Independent States," International Affairs 74 (1), pp. 131-148.
Deutsch, K. W. (1954) Political community at the international level: problems of definition and measurement (Garden City, N.Y: Doubleday).
Fawcett, L. (2008) "Regionalism in World Politics: Past and Present," in M. Z. Koesler, ed. (2008) Elements of Regional Integration (Baden-Baden), pp. 15-28.
Godzimirski, J. (2007) "Russia and the CIS: Spaces, Paradigms and Patterns," in Dusseault, D., ed. (2007) The CIS: Form or Substance? (Helsinki), pp. 17-47.
Libman, A. (2007) "Regionalisation and Regionalism in the Post-Soviet Space: Current Status and Implications for Institutional Development," Europe-Asia Studies 59 (3), pp. 401-430.
Mitrany, D. (1975) The Functional Theory of Politics (Bristol).
Moravcsik, A. (1993) "Preferences and Power in the European Community: A Liberal Intergovernmentalist Approach," Journal of Common Market Studies 31 (4), pp. 473-524.
Musabayov, R. (2009) "Independent, Confident, Persistent: New Foreign Policy of Azerbaijan in 2009," Today.az, 24 December.
Sakwa, R. (2007) "The CIS: Conflicts of Space and Time," in Dusseault, D. (2007) The CIS: Form or Substance? (Helsinki), pp. 298-317.
Tolstov, S. (2008) "The GUAM Phenomenon: Its Experience As a Regional Cooperation Structure and Its Prospects As an International Organisation," Central Asia and the Caucasus 51-52, pp. 34-46.
Notes
[1] GUAM was founded in 1996 as a loose alignment among Azerbaijan, Georgia, Moldova and Ukraine. In 1999, Uzbekistan joined the group, only to leave in 2005. In 2006, the first four initiators transformed GUAM into a regional organization.
[2] The CIS includes Armenia, Azerbaijan, Belarus, Kazakhstan, Kyrgyzstan, Moldova, Russia, Tajikistan, Turkmenistan, Ukraine, and Uzbekistan as its members.
[3] BSEC member states are Armenia, Azerbaijan, Bulgaria, Moldova, Romania, Russia, Turkey, and Ukraine.
[4] The Economic Cooperation Organization (ECO) includes Afghanistan, Azerbaijan, Kazakhstan, Kyrgyzstan, Iran, Pakistan, Tajikistan, Turkey, Turkmenistan, and Uzbekistan as its members.
[5] Sometimes regarded as International Organization, the Organization of the Islamic Conference (OIC) brings together as many as 56 geographically widely spread member states.
[6] For more information on the Eastern Partnership see http://www.eeas.europa.eu/eastern/index_en.htm (accessed 9 July 2011).
[7] Interviews of the author with state officials involved with the CIS and GUAM.