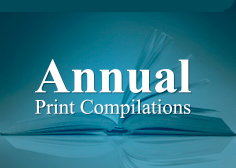 Vol. 6, No. 9-10 (May 15, 2013)
Azerbaijan's Russian Diaspora organization marks twentieth anniversary
In contrast to most other post-Soviet states and reflecting its long tradition of ethnic and religious tolerance, Azerbaijan has its own Russian Diaspora Organization, a group that enjoys the support of both the Azerbaijani and Russian governments. This year, it marks its 20th anniversary, and to commemorate that event, Nargiz Asadova, the ethnic Azerbaijani host of Ekho Moskvy's "Lingua Franca" program, devoted two of her weekly broadcasts to its history and current activities. In the first, she interviewed Mikhail Zabelin, the Milli Majlis deputy who organized the Rus...
Read further
Azerbaijan expands strategic partnership with Israel and Palestine
The first ever visit by an Azerbaijani foreign minister to Israel and Palestine, a visit all sides called historic, underscored the growing strategic partnership between Baku and its two partners in the Middle East. The first person Elmar Mammadyarov met in Israel was the chairman of the Knesset Commission on Foreign Affairs and Defense, Avigdor Lieberman, who had long lobbied for close cooperation and a strategic partnership with Azerbaijan. In large measure as a result of his efforts, earlier attempts by the Armenian lobby to raise the so-called "Armenian genocide" in t...
Read further
The Azerbaijani Diaspora in the North Caucasus
Azerbaijanis have been living in the northwest Caucasus for a long time, particularly in Krasnodar kray, Stavropol kray, and Rostov oblast. In the first half of the 19th century, Azerbaijanis working in the oil industry arrived in Taman and Grozny to work in the oil fields there. In the same period, other Azerbaijanis moved to other corners of the North Caucasus, including Azov, the Don and the Kuban. Most of these were involved with agriculture. But the largest group of Azerbaijanis who came to that region in Soviet times were engineers, teachers, and cultural wo...
Read further