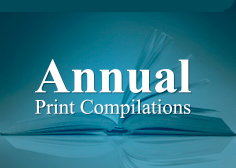 Vol. 6, No. 8 (April 15, 2013)
Azerbaijan and Canada
An interview with H.E. Mr. Farid Shafiyev,
Ambassador of the Republic of Azerbaijan to Canada
and
Permanent Representative to ICAO
Azerbaijan in the World: What do you see as the central feature of relations between Azerbaijan and Canada?
Ambassador Farid Shafiyev: Speaking only for Azerbaijan, I can say that we see three reasons for the rapid development of our relations. First, Azerbaijan is especially interested in increasing the scope of its ties with a G-8 country. Second, both Canada and Azerbaijan are members of a variety of international organizations, including the United Nations and its agencies as well as the OSCE, and thus have much to talk about in that regard. And third, we share a common structure of our economies, in that both our countries are based on the exploitation of natural resources, particularly oil and gas.
AIW: How would you describe the current state of bilateral relations?
Amb. Shafiyev: Since regaining its independence in 1991, Azerbaijan has pursued a balanced and multifaceted foreign policy aimed at fostering friendly and cooperative relations with all states based on the principles of mutual respect and equality. Given Canada's high standing in the international arena, it was entirely natural that Azerbaijan should seek to develop ties with Ottawa. Canada recognized Azerbaijan's independence in December 1991, and diplomatic ties between the two states were established in July 1992. Over time, contacts and exchanges have steadily grown. Azerbaijan's deputy prime minister visited Canada in 1998. The latter represented the first high-level exchange between the two states and was followed up by Canada two years later when its foreign minister visited Azerbaijan in 2000. Finally, bilateral relations took on a new dimension and expanded after Azerbaijan opened an embassy in the Canadian capital in 2004.
Bilateral relations today are friendly, but Canada is not yet actively involved in the South Caucasus, including the many of its geopolitical problems. That is beginning to change as the number of mid-level visits and parliamentary contacts have increased over the last decade. After the Canada-Azerbaijan Inter-Parliamentary Group was established in the Canadian Parliament in 2006, there have been an increasing number of bilateral visits. The most recent was by Barry Devolin, the chair of the Group, to Baku in April this year. He and his colleagues were received by President Ilham Aliyev and other senior officials. Indeed, inter-parliamentary ties have now grown into a key element within the structure of bilateral political cooperation. Intensification of political contacts has positively affected the economic realm of cooperation as well, wherein we have witnessed considerable growth in bilateral trade since 2004.
AIW: What are presently the key areas of cooperation between Azerbaijan and Canada?
Amb. Shafiyev: Azerbaijan attaches great importance to development of its relations with Canada in various fields. Canada has highly competitive and innovative industries, and bilateral business ties between Azerbaijan and Canada have grown considerably over recent years. Nonetheless, there is great room for further growth. According to official statistics, bilateral trade rose from 20 million in 2004 to around one billion in 2008. Last year, trade reached 1.27 billion CAD (1 USD=0.99 CAD), while Azerbaijani exports to Canada were 1.23 billion USD and imports 40 million USD. Our primary trade consists of Azerbaijani crude oil exports to Canada, while from Canada, Azerbaijan is importing machinery and mechanical appliances, electrical equipment and miscellaneous manufactured articles. Our task in this respect is to promote bilateral cooperation in the non-oil sector and diversify the structure of trade turnover.
AIW: What is the state of bilateral cultural and humanitarian cooperation?
Amb. Shafiyev: Cooperation on cultural and humanitarian matters occupies a special place in the Embassy's agenda. The Embassy makes constant efforts to promote Azerbaijani culture in Canada. Over the past several years, numerous cultural projects have been undertaken by the Embassy with the support of the Heydar Aliyev Foundation, the Ministry of Culture and Tourism of the Republic of Azerbaijan and other entities. We have organized concerts of Azerbaijan's folk music—mugham, classical composers, and national jazz, as well as the demonstration of Azerbaijani movies. Some of our projects have become annual events—for example, since 2006 the Niagara International Chamber Music Festival includes in its program the music of Azerbaijani classic composers. The Embassy is also facilitating the Azerbaijani diaspora in Canada to showcase national arts and music, and we assist the Azerbaijani community in Canada to organize language classes and various cultural events and festivities.
Our Embassy is also actively engaged in the development of bilateral cooperation with Canada in the spheres of education and sciences. We are engaged in active cooperation with academic institutions and think tanks to foster joint research and student exchange. The embassy has organized a number of workshops and roundtables on Azerbaijan jointly with the Universities of Toronto, Carleton, McGill, and elsewhere. Moreover, a growing number of Azerbaijani students are undertaking degree studies at Canadian universities as part of the Azerbaijani Students' Study Abroad State Scholarship Program for 2007-2015.
AIW: What do you expect to constitute the core of your agenda as the Ambassador in the time ahead?
Amb. Shafiyev: Raising the profile of the Armenian-Azerbaijani Nagorno-Karabakh conflict is certainly our priority. Canada supports Azerbaijan's territorial integrity and backs the continuation of the negotiations and peaceful resolution of the conflict. The Embassy has worked in a number of directions to inform Canadian public opinion, as well as the country's academic and political circles, about continued Armenian aggression, including such measures as organizing academic workshops, field trips, photo-exhibitions, and other related activities. In the economic domain, we are working to develop ties in the non-oil sector, including in such areas as agriculture, information and communication technologies, alternative energy resources, construction, biotechnology and tourism.
Canada's vast experience in agriculture is of particular interest in this respect. Canada also stands to offer a vast market for some of Azerbaijani food industry products, including fruit juice, olive oil, preservatives, jams, among other similar products, and we work hard to encourage our business people to more actively engage with this sector and take part in various exhibitions organised to this effect and work to promote their products through different other channels as well.
There is also vast room for cooperation in the construction and tourism fields, with Canadian experts currently taking part in the construction of a number of tourism and sports facilities in Azerbaijan, among which Fairmont Baku (Baku Flame Towers) is one.
Azerbaijan is also seeking to learn from Canada's banking sphere and other related areas. Not long ago, a delegation of Azerbaijan Mortgage Fund visited Canada to learn about Ottawa's experience in mortgage crediting.
AIW: Could you share your opinion about the Armenian diaspora in Canada and the level of its influence?
Amb. Shafiyev: The Armenian diaspora in Canada is diverse and generally well established in the country, but it is not as influential as many might think, even though they have registered some success on the 1915 issue and even though there will always be politicians willing to engage with radical elements within ethnic communities with a view to chasing ethnic votes at elections. Indeed, a recent study found that despite many claims to the contrary, Armenians did not alter the final vote totals in Canadian elections in 2008 and 2011 (http://news.az/articles/54597).
AIW: In addition to being accredited to the government of Canada, you are also Azerbaijan's official representative to the International Civil Aviation Organization based in Montreal. What is that organization's position on the Armenian speculations about the possibility to open the Khojaly airport in the occupied territories?
Amb. Shafiyev: The situation is crystal clear. No country can operate flights onto the territory of Azerbaijan without the permission of Azerbaijan's authorities. The converse would be a blatant violation of the Chicago Convention. And we have a written reconfirmation from the ICAO supporting Azerbaijan on this point.
AIW: Given your own experience, what advice would you give young Azerbaijanis beginning their careers in diplomacy?
Amb. Shafiyev: Every diplomat will have his or her own priorities, but success in diplomacy, in my opinion, rests on two pillars—knowledge and communications. In other words, I believe that a diplomat, regardless of rank or position, should, first, spend several hours a day reading. He or she must know the situation in the country with which he or she is involved extremely well. Further, he or she must also be aware about the broader picture as well, including major process across the globe. And second, a diplomat must be able to communicate his or her government's message in a clear, concise and appealing way. That requires networking and experience not only with officials, but with the broader community as well, including media, NGOs, members of academia, and cultural activists. Understanding, accepting, and acting upon the overall philosophy and spirit of the host country is essential in this respect.