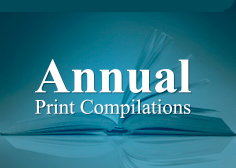 Vol. 6, No. 3 (February 01, 2013)
Azerbaijan in the world: Revisiting 2012 and looking forward to 2013
As in the past, Azerbaijan in the World once again has surveyed officials and experts on the most important foreign policy developments of the past year. The previous issue featured the reactions of Azerbaijanis. What follows are the reactions of American, Georgian and Russian observers of the Azerbaijani scene ...
Read further
Armenia's plan for an airport in the occupied territories violates international law, undermines the peace process, and offends memory of Khojaly victims
Yerevan's plan to open an airport at Khojaly in the occupied territories is a direct violation of international law as embodied in the Chicago Convention that governs air travel, undermines the peace process as many governments around the world have warned, and deeply offends the memory of the victims of the Khojaly tragedy in February 1992, which Azerbaijan and Azerbaijani diaspora groups are working hard to have declared a genocide by the international community. These are all points Azerbaijani officials, including senior members of the Presidential Administration and Foreign Minist...
Read further
There can be no bigger humanitarian concern than refugees
In his interview to News.az, an Azerbaijani information portal, Dennis Sammut, executive director of LINKS, while admitting the imperfectness of the Minsk Process, puts the blame for the failure of the negotiation process on both sides of the conflict. However, were he asked to justify his position, he would certainly find it difficult to explain what exactly the fault of the Azerbaijani side is, particularly given that it was Baku who has for the last 20 years waited for Armenia to honor the numerous resolutions of the United Nations, the Parliamentary Assembly of the Council of Europe,...
Read further