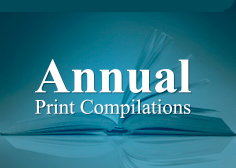 Vol. 6, No. 1-2 (January 15, 2013)
Azerbaijanis look back at 2012 and forward to 2013
As in in the past, Azerbaijan in the World once again has surveyed officials and experts on the most important foreign policy developments of the past year. What follows are the reactions of Azerbaijanis. In the next issue, AIW will feature an article on the reactions of American, Georgian and Russian observers of the Azerbaijani scene ...
Read further
2012 was "very successful" for Azerbaijan and 2013 will be more so, President Aliyev says
In his message to the Azerbaijani people on the occasion of the Day of Solidarity of Azerbaijanis of the World and of the arrival of the New Year, President Ilham Aliyev said that 2012 "had been very successful" for Azerbaijan at home and abroad and that all signs point to an even more successful one in the year ahead. Azerbaijan's undoubted successes in foreign policy, the president argued, rested on two things: a strong economic performance which boosted its international standing as an energy supplier to Europe, and the country's continuing "balanced approach" to internati...
Read further