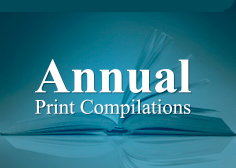 Vol. 5, No. 22 (November 15, 2012)
Armenian intellectuals recognize Azerbaijanis will return to Karabakh
Vugar Seidov
Political Analyst, AzerTAg
Berlin, Germany
The visit to Baku last summer by a leading Armenian intellectual, Gerard Libaridian, a professor at the University of Michigan and chief advisor to Levon Ter-Petrosyan, the first president of Armenia, to take part in a conference on "Joint Efforts in the Name of the Future of the Caucasus" is only the highest profile indication that Armenian intellectuals increasingly recognize that the resolution of the Armenia-Azerbaijan conflict over Nagorno-Karabakh will result in the return of the Azerbaijani population to that region. [1]
That visit was a positive factor and it would be a good thing if such meetings were more frequent, because they will help Armenian society to cure itself from the illusion that Nagorno-Karabakh has somehow "finally" become exclusively Armenian demographically and assist Azerbaijani society to agree with the idea of the living together of both communities without an inevitable repetition for the Karabakh Armenians of the fate of portions of the Azerbaijanis of Zangazur, Geichabasar, Zangibasar, Irevan, Amasii and other places in contemporary Armenia.
In other words, such meetings are a key part of the confidence building measures necessary to overcome the conflict and the negative effects it generated. However, as these meetings occur—and Azerbaijanis are committed to making that happen—Armenians must recognize that the historical record means that only after the withdrawal of Armenian armed forces from the region and the return of the other community to its native lands will this conflict cease to be one between two states. Only after Azerbaijani sovereignty has been fully restored, can these two communities meet as interlocutors about the specific fate of Nagorno-Karabakh. To say otherwise, as some Armenian intellectuals continue to with their references to conflicts within Canada, for example, is to slow progress.
Such intellectuals often say, as Libaridian did in Baku, that time is working both for Azerbaijan and for Armenia, noting that Azerbaijan is able to use its increasing oil wealth to purchase arms, while the Armenians of Nagorno-Karabakh are increasingly members of a generation that does not remember being part of Azerbaijan. That is true, but it is also true that arms age more slowly than people do.
Consequently, considering the inevitability of the return of the Azerbaijani community to Nagorno-Karabakh, anything that draws the conflict out will create in the future much greater difficulties for this generation of Armenians who do not remember themselves as being part of Azerbaijan. That is because with each lost year or decade, their shock from the inevitable return of Azerbaijanis to Nagorno-Karabakh and their living together will be ever greater.
Note
[1] See http://azertag.com/ru/node/977287 and http://aze.az/news_posleslovie_k_vizitu_79265.html (accessed 14 November 2012).