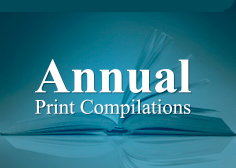 Vol. 5, No. 21 (November 01, 2012)
Georgia after the parliamentary elections: In search of a new policy paradigm
Kornely Kakachia
Associate Professor, Tbilisi State University
Director, Georgian Institute of Politics
Recent parliamentary elections in Georgia marked an important point in the country's history, as they marked the first-ever peaceful transfer of power in the country. Even as results of this most competitive elections Georgia ever had were still coming in, and in a gesture rare in the post-Soviet world, President Mikheil Saakashvili accepted his party's loss and announced his intention to appoint a government formed by the new parliamentary majority. The Georgian leader stated that though the ideas and goals of the Georgian Dream, the oppositional coalition that won the elections, were absolutely unacceptable for his party, he respected the choice Georgian people had made.
Many Georgia watchers noted that civil society and NGOs played a key role in this election by serving as advocates for and monitors of a credible process and by shedding light on concerns about the fairness of the pre-election environment. But as OSCE/ODIHR election observation mission's preliminary assessment still highlighted, "the campaign environment was polarized and tense, with some instances of violence." [1] The observers also underscored that the campaign often centered on the advantages of incumbency on one hand, and private financial assets on the other, rather than on concrete political platforms and programs. Nevertheless, many of them stressed that Georgia had successfully passed what many considered to be its democratic "litmus test" by holding elections in which the outcome cannot be determined in advance.
Competitive elections produced an outcome that represents a significant milestone along Georgia's democratic development path. However, many uncertainties remain, including the development of working relations between Georgian Dream leader Bidzina Ivanishvili, who is now prime minister, and President Saakashvili, who under the constitution will remain in that post until the presidential elections in October 2013. Further complicating matters, over the next 12 months, Georgia's political system will shift from presidential to parliamentary, a development that will strip the office of president of most of powers it currently enjoys. [2]
Current Georgian leaders do not agree among themselves on many issues, but at least so far, it appears that they share a commitment to some key essentials. Like Saakashvili, Prime Minister Ivanishvili and his team have stressed they want to continue to pursue Euro-Atlantic integration and eventual NATO membership. But it is unclear how the new government will be able to do that. On one hand, it says that the country remains committed to its long-term strategy of rapprochement with NATO and the European Union and will never accept even the discussion to recognize the independence of Georgian occupied territories of Abkhazia and South Ossetia. But on the other, officials of the new government have been equally clear that they must normalize diplomatic relations with Moscow. [3]
Many analysts, however, have concluded that Ivanishvili's foreign policy team selections indicate that he plans to tone down the heated rhetoric that marked bilateral relations with Russia. He will certainly seek to adopt a more pragmatic, less ideologically driven approach to Russia and work to improve economic and cultural ties with northern neighbor, starting to recover trade and transportation links with reopening the Russian market for Georgian wine and mineral water. In order to reach that goal, Georgia may remind Moscow that it had by now unilaterally abolished the visa regime and pledged on the non-use of force. By taking such steps, Tbilisi will be able to test whether Russia has changed its approach towards Georgia amidst a new political reality.
Unless there is radical strategic and paradigm shift in Georgia's foreign policy orientation and given that strategic relations between Baku, Tbilisi, and Ankara were never dependent on personalities, Georgia is unlikely to change its strategic relations with its close partners, like Azerbaijan and Turkey. Both Azerbaijan and Georgia are likely to continue to reject Moscow's integrationist initiatives that could compromise their sovereignty. And Georgia's leaders and people well remember that Azerbaijan provided much-needed energy supplies to Georgia during its standoff with Russia. They also understand the importance of Turkey as a stabilizing security actor in the South Caucasus. Provided that the elections in Georgia result in a smooth transition of power, Ankara and Baku may actually benefit from having a predictable and stable neighbor on their respective frontiers.
What may, however, change is Georgia's energy dependence on Baku. If Georgian-Russian relations grow more stable, Tbilisi could seek a further diversification of its foreign and economic relations. In that case, Baku may find itself to have less economic and energy leverage on Tbilisi than it currently enjoys. A statement of Georgia's new Energy Minister Kakhi Kaladze that all agreements and contracts [4] that have been issued by the previous government will be reviewed suggests that conclusion. [5] However, recent change of government in Georgia is unlikely to change position of Azerbaijani business and investments in Georgia, something of which the recent positive dynamics in bilateral relations are an indication, including SOCAR's acquisition of Itera-Georgia enabling the Azerbaijani company to now sell gas directly to Georgian consumers except in Tbilisi and SOCAR President Rovnag Abdullayev's suggesting that Georgia's new Prime Minister Bidzina Ivanishvili, judging by the results of his meeting with the head of SOCAR's Georgian subsidiary and the Azerbaijan ambassador, "values SOCAR's investments in Georgia highly." [6]
In sum, as Tbilisi seeks a new opening with Moscow, most Georgians are going to remain deeply anti-Moscow, given that Russia still occupies 20% of the internationally recognized territories of Georgia. Consequently, the new government will not change Georgia's pro-Western aspirations and its strategic relations with its regional allies. But quite possibly in exchange for mending ties with Moscow, Tbilisi may be tempted to return to the policy of balancing like that pursued by former Georgian President Edward Shevardnadze. There, of course, is a certain risk that Georgia may pause on its path towards Euro-Atlantic integration and NATO membership. And while it remains to be seen whether Georgia is able to obtain the best deal for itself in this delicate situation, one thing is certain—Georgia's place in the region and its relations with both Russia and the West are entering a crucial new phase, one that could make or break the new government in Tbilisi.
Notes
[1] See "Georgia Takes Important Step in Consolidating Conduct of Democratic Elections, but Some Key Issues Remain, Election Observers Say," OSCE Press Release, 2 October, available at http://www.osce.org/odihr/elections/94597 (accessed 30 October 2012).
[2] For further detail, see "The Power of the Prime Minister. Who Gets to Choose the Next Government? When? How?" Geowel Research Blog, available at http://www.geowel.org/index.php?article_id=80&clang=0 (accessed 30 October 2012).
[3] See "Tbilisi Says No to Diplomatic Ties with Russia while It Occupies Georgian Territory," Radio Free Europe / Radio Liberty, 26 October, available at http://www.rferl.org/content/georgia-foreign-minister-russia-occupies-territory-no-diplomatic-relations/24752066.html (accessed 30 October 2012).
[4] According to ABC.az, Georgian citizens pay 0.107 USD/kWt of electricity versus 0.072 USD in Azerbaijan and 0.06 USD in Armenia. In Russia, depending on the region, the rate for the population ranges from 0.13 to 0.06 USD/kWt. See http://abc.az/eng/news/main/69155.html (30 October 2012).
[5] See "Kakhi Kaladze is Ready to Begin Talks with the Russian Side on Energy Imports," Radio Commersant, 31 October 2012, available at http://www.commersant.ge/eng/?id=3532 (accessed 31 October 2012).
[6] See "Azerbaijan's SOCAR Acquires Georgian Gas Supplier," Reuters, 1 November 2012, available at http://www.reuters.com/article/2012/11/01/azerbaijan-gas-georgia-idUSL5E8M18P020121101 (accessed 1 November 2012).