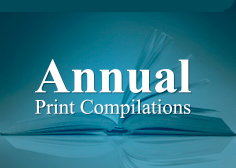 Vol. 5, No. 21 (November 01, 2012)
Contaminated rivers as main threat to Caspian ecology
Paul Goble
Publications Advisor
Azerbaijan Diplomatic Academy
Azerbaijani experts taking part in an international telebridge on October 31 argued that the chief threat to the ecology of the Black Sea comes not from the impact of oil and gas production, but rather from rivers flowing into it whose waters have become contaminated by agricultural and industrial chemicals. That view was disputed by participants from two other littoral states—the Russian Federation and Kazakhstan—and it is thus one that may complicate long-running talks on the territorial demarcation of the sea even as it promotes greater environmental awareness across the region.
Rasim Sattarzade, the head of the department of ecological and nature protection policy at the Azerbaijani ecology and natural resources ministry, said that "only two to three percent" of the environmental contamination of the Black Sea comes from oil and gas extraction. Overwhelmingly, he said, contamination comes from run-off waters, already contaminated by industrial effluents and agricultural fertilizer, flowing into the sea. Obviously, he said, risks associated with oil extraction exist, but they can be "minimized through the application of contemporary technologies and methods of control."
Azerbaijan is already doing its part in both regards. On the one hand, it has introduced the most advanced forms of control against oil and gas spills. And on the other, Baku is currently spending "about a billion dollars every year" to build and modernize new water purification facilities along the Caspian coast." The one at Hovsan, he pointed out, will process 640,000 cubic meters of water each day; that at Sumgait, 200,000; the third at Mardakan-Shuvalan, 20,000; and the last at Buzovna, 10,000.
In the future, Sattarov said, Azerbaijan will construct such plants along "the entire coastline of Azerbaijan." On the Absheron peninsula around Baku, he added, there are plans to set up "mobile purification" facilities to handle particular problems.
Mehman Akhundov, the director of the Azerbaijani Research Institute on Fishing, agreed with his colleague. He also said that Azerbaijan was working to counter the problems caused by the dumping of ballast waters from passing ships. Telman Zeynalov, president of the Azerbaijani National Center for Ecological Forecasting, added that Baku is currently stepping up efforts against poachers, who also by their actions affect the purity of the waters of the Caspian.
Sattarzade spoke for his Azerbaijani colleagues when he said that he hoped that a conference on the ecological framework convention for the Caspian, scheduled to take place in December, will adopt a two-year plan to reduce pollution, including contamination from oil-bearing shipping.
Boris Golubov, a senior scholar at the Institute of Oceanology of the Russian Academy of Sciences, suggested that his Azerbaijani colleagues are "somewhat understating" the impact of the oil industry on the Caspian's ecology. Indeed, he said, there is "a hypothesis according to which the development of new fields will provoke outflows of oil on the surface of the sea." Thus, the threat "arises of the progressive death of the Caspian." He conceded that "external sources of contamination are important, and preventing this danger is needed," but he insisted that "what is happening" with oil is "much more serious," an "obvious threat to the degradation of the unique biological diversity of this eco-system."
The Russian scholar said that "near Baku are preserved hundreds if not thousands" of wellheads from which oil may flow into the sea. Moreover, oil is one of the effluents of the mud volcanoes. And there is a danger of "the militarization of the region," because "where there is oil, then there are conflicts, social, economic and international." According to Golubov, the five littoral states have not taken sufficient note of "the sad Soviet experience of oil extraction and are not prepared for possible new accidents."
A similar view was offered by Mels Eleusizov, president of Kazakhstan's Tabigat Ecological Union, who argued that contaminated rivers in Kazakhstan do threaten the Caspian. However, he insisted that contamination connected with oil and gas exploitation is "much more dangerous than surface water flows." Past agreements to combat these problems, he said, have not worked, and most conferences about it are "simply talk shops." He added that, "the resolution of the problems of the protection of the Caspian will be found only when the societies and leaders of the Caspian littoral states take it up seriously."