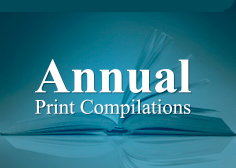 Vol. 5, No. 20 (October 15, 2012)
Azerbaijani culture in Diaspora: A conversation with Renara Akhoundova
Below is an interview with Renara Akhoundova, a distinguished performing artist based in Paris, the fifth in the interviews Azerbaijan in the World has recently conducted with leading figures of Azerbaijani culture. Mrs. Akhoundova's web page is at www.renara.org/english.html ...
Read further
Azerbaijan and Israel in pursuit of a strategic partnership
Azerbaijan has long been known as a multicultural locus in which many different ethnic groups, including those of Jewish origin, found home and thrived. The historical foundation underlying multiculturalism in Azerbaijan is so strong that even the seven decades of the Soviet rule failed to plant seeds of anti-Semitism in Azerbaijan. According to different studies, Azerbaijan has historically been home to what many refer to as Caucasian Mountain Jews—Jews of Persian origin whose history traces back to 2,000 years ago and who started to arrive in Azerbaijan in the early 5th century...
Read further
Armenian over-reaching has cost Yerevan its foreign "protectors"
In the years immediately following the collapse of stardom, Armenia acquired numerous foreign protectors but then lost them as a result of its own over-reaching and what would now be called the public diplomacy of Azerbaijan, a pattern the latest article in the Day.az "Historical Prism" series documents and one that many Azerbaijanis are certain is being repeated at the present time. Entitled "How the Armenians Lost Their Protectors in the West," the article suggests that this cycle began in May 1918 when shortly after declaring independence, Yerevan made territorial demands agai...
Read further