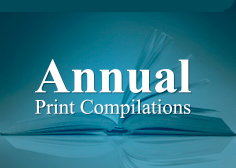 Vol. 5, No. 2 (January 15, 2012)
Azerbaijanis revisit 2011 and gaze ahead into 2012: A survey
As it has in the past, Azerbaijan in the World has surveyed officials and experts on the most important foreign policy developments of the past year. What follows is a brief survey of different perspectives for 2011 ...
Read further
Armenian Diaspora increasingly hurting Armenia
Azerbaijanis have always paid a great deal of attention to the Armenian diaspora, viewing it as an influential force that Yerevan can and does deploy against Baku. However, two recent commentaries suggest not only that there is now "a split" between the diaspora and Armenia, but that the diaspora's obsession with the past, the basis for its own definition and survival, may in fact be depriving Armenia itself of a better future. As a result, an increasing number of Azerbaijanis no longer see the "Armenian lobby" as an irresistible force, but rather as one factor amon...
Read further
Russian-Turkish relations between the Sovietization of Azerbaijan and the Sovietization of Armenia
Recently a large number of articles devoted to Russian-Turkish relations and their connection with events in the South Caucasus in the 1920s have appeared in the Russian media. Often they have sacrificed historical truth in attempts to link the events of those years to what is taking place now, and as a result, for me as an Azerbaijani historian and for others as well, they have created the impression that truth always turns out to be with the Armenians, an impression supported by outright falsification or the selective use of documents. But no one should forget that historic...
Read further