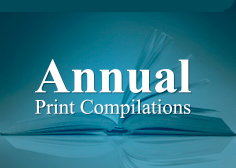 Vol. 5, No. 18 (September 15, 2012)
Talking Azerbaijani culture: A conversation with Sevda Alekperzadeh
Below is an interview with Sevda Alekperzadeh, a distinguished performing artist based in Baku, the fourth in the interviews Azerbaijan in the World has recently conducted with leading figures of Azerbaijani culture. Mrs. Alekperzadeh's official web page is at www.sevda.info/eng/ ...
Read further
Azerbaijan—A Caucasian Dubai?
There has been much loose talk over the past decade about turning Azerbaijan into the "next Dubai." Can that happen? And if so, how can it be achieved and at what cost? As part of the government's emphasis on developing tourism, as well as an unsuccessful bid to win the Olympics, new hotels and sports complexes have been opening or are under construction. In 2010, intensive construction got underway at the Shahdag tourism complex in Gusar. In 2011, a few new hotels opened in the regions, with one in Naftalan, the Ramada Plaza Hotel in Ganja and the Qashalti ...
Read further
Failure of "neutralisation" of Nakhchivan in 1919 recalled
Even before the 1920 Treaty of Kars institutionalized Turkey's role in the maintenance of Azerbaijan's territorial integrity, various outside powers attempted to play a role in defining the borders of Nakhchivan, the non-contiguous portion of the Republic of Azerbaijan. Most of these moves have been long forgotten outside the South Caucasus. However, they remain important in the thinking of both Azerbaijani and Armenian elites, the former because of the risks potentially involved in the actions of such outsiders in this region and the latter precisely because the use of s...
Read further