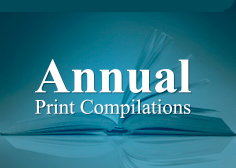 Vol. 5, No. 16-17 (September 01, 2012)
Azerbaijan as a regional hub in Central Eurasia
A conversation with Taleh Ziyadov, Research Fellow at Azerbaijan Diplomatic Academy & PhD Candidate at University of Cambridge (UK) ...
Read further
Architecture of Baku revisited
I first visited Azerbaijan SSR in 1983 to participate in the First Azerbaijan Carpet Symposium, sponsored by UNESCO. One thing led to another, and, as some readers may recall, in 1985 I put on the exhibition Architecture of Baku: Fabled capital of the Caspian at Heinz Gallery RIBA sponsored by inter alia UNESCO, which was warmly received in London. The co-author of the catalogue was Emile Salmanov, a talented art historian, then based in Baku. The designer was Michael Anikst, then the leading Moscow book designer. I remember loading the plane by hand helped by Eld...
Read further
Azerbaijan again on the cusp of alphabet change
Just as was the case 90 years ago, Azerbaijan appears to be on the cusp of changing its alphabet, a development that now as then has potentially far-reaching geopolitical consequences. At the Baku Congress of Peoples of the East in 1920, Azerbaijani scholars outlined the Latin script that was introduced with variations in both Azerbaijan and Turkey and that simultaneously helped both peoples to expand their contacts with Europe and each other. This past month, another Azerbaijani scholar has urged new modifications in the Azerbaijani script not only to bring it and the Turkis...
Read further