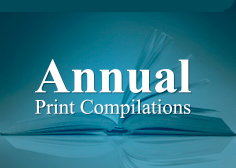 Vol. 5, No. 15 (August 01, 2012)
Yerevan again intentionally misunderstands Minsk Group declaration on flights
Vugar Seyidov
Independent Analyst
Budapest, Hungary
As they have in the past, Armenians are intentionally misunderstanding a declaration by the co-chairs of the OSCE Minsk Group, thus setting the stage for a tragedy for which Yerevan will have only itself to blame. Two commentators in particular, Anush Levonyan [1] and Erik Eritsyan, [2] have been particularly egregious in this regard, extrapolating from a promise Azerbaijanis have made to respect international law into an undertaking not to interfere with civil aircraft in general.
These Armenian analysts in discussing the first part of the declaration of the Minsk Group co-chairs concerning efforts to make the Khojaly airport operational fail to take into account that declaration's insistence that both sides operate exclusively within the framework of international law and existing practice concerning flights over their territories. If the Armenians had done so, they would have immediately recognized that there is no basis for their sweeping conclusion that Armenia can open an airport on the occupied territories and begin flights immediately. [3]
If the Armenian conclusions about the declaration of the Minsk Group co-chairs were correct, the entire airspace over Azerbaijan, including that over Nagorno-Karabakh, would be a place of free passage for all regardless of the intentions behind those flights and regardless of the views of the Azerbaijani authorities. No country would ever agree to such an interpretation about its sovereignty—and that includes Azerbaijan.
A border is a border regardless of whether it is on land or in the air. If someone violates the land border and does not react to the warnings of border guards to stop, then international law allows the border guards to open fire. The situation in the air is the same. If someone violates a country's airspace, that is, if a country or firm sends a plane into the airspace of another country without permission, then, the country whose sovereign airspace is violated has the right to use force to enforce its sovereignty.
It is thus difficult to imagine, given what international law allows, that Azerbaijani forces would refrain from destroying an Armenian plane, even dressed as a civilian one that was flying over military and strategic positions without permission. Indeed, such flights regardless of their professed non-military nature would not enjoy immunity under the provisions of the International Civil Aviation Organization and other international legal authorities.
Consequently, no one has the right to expect from Azerbaijan what he or she would not require from other countries, a unilateral withdrawal from a zero tolerance position concerning violators of a state border.
Of course, it bears repeating that Azerbaijan never has and never would shoot down civil aircraft flying over its territory with the permission of the authorities of the country. Thus, the assurances offered by Baku and included in the declaration of the OSCE Minsk Group co-chairs do not concern plans, which ignore international rules and practice. This is all the more necessary to restate in order that there not be any doubt the violators will be shot down if they ignore direct orders to leave Azerbaijani airspace especially in areas like Nagorno-Karabakh, which remain a zone of military action.
Notes
[1] See http://regnum.ru/news/fd-abroad/azeri/1553375.html (accessed 30 July 2012).
[2] See http://times.am/?l=en&p=9994 (accessed 30 July 2012).
[3] See http://aze.az/news_k_svedeniyu_armyanskoy_79851.html (accessed 30 July 2012).