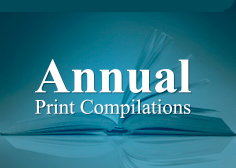 Vol. 5, No. 14 (July 15, 2012)
Azerbaijan-Iran relations: Rising tensions and an indefinite future
Arye Gut
Independent Analyst
Recently, as Azerbaijani media have reported, a protest action involving hundreds of young activists took place in front of the Baku embassy of the Islamic Republic of Iran. They shouted "Shame to Iran," "Iran Sends Drugs and Terrorists to Azerbaijan," and other similar statements. The participants held photographs of Iranian Ayatollah Ali Khamenei and Armenian President Serzh Sargsyan and showed their anger at Tehran's policy toward Azerbaijan.
During the demonstration, there was no reaction from the Iranian embassy. It is important to begin by noting that this demonstration was a response to a protest on May 8 in front of the Consulate General of Azerbaijan in the Iranian city of Tabriz. Participants in the Baku protest expressed their opposition to the openly anti-Azerbaijani policy being carried out by certain circles in Iran, which involves close cooperation between Tehran and Yerevan, despite the fact that the latter continues its illegal occupation of 20 per cent of the territory of Azerbaijan. If I am not mistaken, the demonstration in front of the Iranian embassy in Baku was the first major protest action in Azerbaijan against the unjust policy of Tehran toward Azerbaijan.
Azerbaijan finds itself in quite a complicated geopolitical situation, one which requires that it constantly maneuver. While both Baku and Tehran often stress the "fraternal" nature of bilateral relations, there is an important sense in which the national and security interests of the two countries diverge. Most particularly, Azerbaijan sees the strengthening of its security and military potential as being connected to military cooperation with the United States and Israel and to the purchase from the latter of modern weapons systems. Iran, to the contrary, considers that such cooperation in a neighboring country represents a danger to its national interests.
Despite official Baku's numerous declarations that it does not intend to interfere in the internal affairs of the Islamic Republic of Iran and that the territory of Azerbaijan will not be used for possible Western military operations against that country, Tehran does not believe this. Indeed, Tehran not only does not view the independent policy of Baku as something positive, but some circles in Iran, as in the past, still consider the very existence of an independent Azerbaijan something threatening in itself.
While Iran constantly complains about the strengthening of Azerbaijani-Israeli relations, it is paradoxically the case that namely Armenia has strategic relations with official Tehran, even though the latter constantly declares that it is the defender of all Muslims. Indeed, Tehran has in practice failed to note that this Iranian ally occupies 20 percent of the territory of Azerbaijan and that, as a result of Armenian aggression, there are a million Azerbaijani Shiite refugees near the Iranian border. Throughout the world, official Tehran speaks about its defense of "abused" and "oppressed" Muslims. But here, where it has a 600 kilometer-long border with Shiite Muslim Azerbaijan, 20 percent of whose territory is occupied by Armenia and where there are one million Muslim refugees, Iran pursues relations with the aggressor state.
One might in this case recall the great words of Lord Palmerston: "We have no permanent enemies or permanent friends; we have only permanent interests." Unfortunately, this is the harsh reality of international relations, and Azerbaijan clearly understands this and takes it into account.
Despite its positive words to Baku, certain circles in Iran have been seeking lately to create an extremely negative image of independent and secular Azerbaijan. To that end, Tehran has filled its media with anti-Azerbaijani programming, including those in the Azerbaijani language, like the Seher television channel.
A recent case has exacerbated these tensions. Some three months ago, Farid Huseyn and Shahriyar Hajizade were officially invited to Tehran for the presentation of a collection of poems by an Iranian poet. On their way home, the two were arrested in Tabriz. The Iranian authorities only acknowledged their arrest on June 21, but at first did not provide an official explanation of its cause. But today, nearly three months later, these two innocent Azerbaijani writers have still not been freed. Initially, the two were charged with violating immigration law and later were charged with drug trafficking and spying on behalf of Israel. Such charges could lead to the death penalty in Iran.
It is clear that the stronger international pressure on Iran becomes, the worse will be relations between Baku and Tehran. But the very worst thing is, as Azerbaijani journalist Azer Garib has pointed out, "Fariz Huseyn and Shahriyar Hajizade will sit in a horrific Iranian jail." All international human rights organizations ought to express their anger to the Iranian regime, which on the one hand call Armenia, which occupies 20 percent of the territory of Azerbaijan, its closest friend, and on the other in a completely open way violates the rights of citizens of the independent Azerbaijani state who came to Iran to participate in a poetry festival.