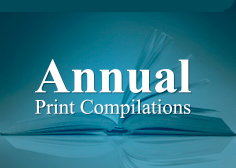 Vol. 5, No. 12 (June 15, 2012)
The South Tyrol model: Is it relevant for the South Caucasus?
In June, the Center for Strategic Research attached to the President of the Azerbaijan Republic and the Italian Institute for Foreign Relations organized a conference in Baku on "National Minorities in Europe: The South Tyrol Model and Its Relation to the Caucasus," the latest of a long series of efforts to draw on European autonomy efforts to help resolve the Nagorno-Karabakh conflict. Farhad Mammadov, the director of the Center for Strategic Research, welcomed the participants and explained that the basic requirements for the resolution of the Nagorno-Karabakh conflict were the wit...
Read further
Russian-Turkish relations between the Sovietization of Azerbaijan and the Sovietization of Armenia
Acting in correspondence with these documents, the Peoples Commissariat of International Affairs on December 6, 1920, sent the Central Committee of the RKP(b) proposals concerning certain aspects of the treaty being prepared for Turkey. The latter covered the issues of the recognition of the independence of Armenia and Georgia, the historical-ethnographic context of the definition of the borders with Turkey, Russia's careful engagement with the Entente, an effort to leave Batumi to Georgia, and the like. The Peoples Commissariat of International Affairs wrote to the Central...
Read further