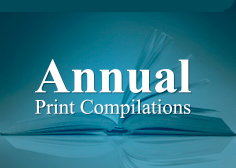 Vol. 5, No. 11 (June 01, 2012)
Karabakh dispute resurfaces after World War II
The Karabakh conflict has its roots in Soviet times, the result both of Stalin's decision to draw the borders in the Caucasus the way that he did and of Armenia's efforts to change them and Soviet leadership's occasional willingness to appear open to such changes. Those roots are important now not only because they inform how many in the region view the current standoff, but also because they help explain many of the deeply held suspicions about any resolution of the conflict between independent Azerbaijan and independent Armenia. Between 1923 when Nagorno-Karabakh was establ...
Read further
Russian-Turkish relations between the Sovietization of Azerbaijan and the Sovietization of Armenia
In the first days of December, the Revkom formed in Dilizhan did not make an attempt to move toward Erivan before the results of the Turkish-Armenian negotiations in Gumri were announced. Despite the collapse of the government structures of Armenia, this Revkom preferred a wait and see tactic. Having only a small number of armed troops, Dro considered appropriate the appearance of the Revkom in Erivan only on December 3, that is, on the day after the expected signing of the peace treaty in Gumri. Without having waited for the publication of the conditions of the treaty,...
Read further