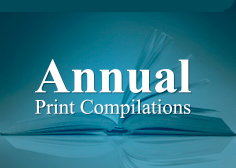 Vol. 4, No. 7 (April 01, 2011)
Azerbaijan and Belarus
An interview with H.E. Mr. Nikolai Patskevich, Ambassador of the Republic of Belarus to the Republic of Azerbaijan ...
Read further
Baku Muslim leader's influence extends far beyond Azerbaijan
Allahshukur Pashazade, the sheikh ul-Islam and head of the Administration of Muslims of the Caucasus, exerts an influence far beyond the borders of Azerbaijan. Some of that reflects the leadership he inherited from Soviet times of the Shia communities across the former Soviet space. Some of it is the product of the role he continues to play in the guidance of many Muslim communities in the North Caucasus. And some of that is the result of the respect he enjoys among religious leaders of all faiths in the post-Soviet states, the political leadership of Azerbaijan, and th...
Read further