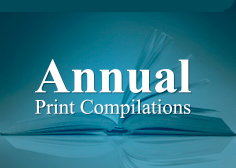 Vol. 4, No. 3 (February 01, 2011)
Azerbaijan and Poland
An interview with H.E. Mr. Michal Labenda, Ambassador of the Republic of Poland to the Republic of Azerbaijan ...
Read further
Not just a question of authorship: A literary excavation into Ali and Nino
Every nation has at least one piece of literature by which its people and others immediately recognize its nature. Russia has Yevgeny Onegin, the United States has Huckleberry Finn, and France has The Red and the Black. Azerbaijan has a similarly iconic novel through the pages of which everyone can view that nation, but unlike the others, its literary masterpiece has followed a more complicated path to its readers than have the others, a reflection of the complicated history of Azerbaijan in the twentieth century. That book is Kurban Said's Ali and Nino, a love story ...
Read further
A great design with poor performance
This book deserves praise for collecting and organizing various themes on the history of the Caucasus, north and south, but it resembles a textbook rather than a research effort, lacks sufficient reserves and the kind of deep analysis one would hope for. In short, one can say it is a great design but a poor performance. Charlotte Hill focuses on the history of state building in the Caucasus beginning in the early twentieth century. She describes the connection between statehood building process with local cultures and the brief experience of state independence in the aftermat...
Read further