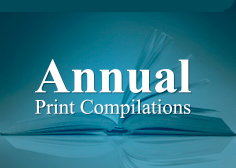 Vol. 4, No. 23 (December 01, 2011)
Azerbaijan's national idea has moved beyond the ethnic, presidential advisor says
The Azerbaijani nation—defined almost exclusively in religious terms in the nineteenth century, in restricted linguistic terms in Soviet times, and in exclusively Turkic terms in the late 1980s and early 1990s—has become a civic nation in which all citizens of Azerbaijan, regardless of religion, ethnicity or historical background, share a common identity, a development fostered by Presidents Heydar Aliyev and Ilham Aliyev and one that lays the foundation for Azerbaijan's development as a civil society and the country's integration into the globalized environment, according to the...
Read further
How the Karabakh khanate was joined to the Russian empire: Historical myths and realities
After the Kazan meeting of the presidents of Russia, Azerbaijan and Armenia, stories about the history of Nagorno-Karabakh began to increase in number on the pages of various media outlets. As a rule, in most of them, the history of Nagorno-Karabakh both in the Soviet period and in the period of its being jointed to the Russian empire in the first half of the 19th century was seriously distorted. Distortion, and at times crude falsification of the history of actual events by professional historians, causes deep regret. Who profits from this reworking of real events and ...
Read further
Song and fire: Mugham reaching West
Fire and songs have been entwined in Azerbaijani lands from the antiquity of Zoroaster and his fireworshipers, who recited gatas in open-air temples under velvet skies, to the today of the modern industrial Azerbaijani state. Central among a variety of musical genres is mugham, a classical tradition that weaves refined written poetry and musical improvisation, the intricacy of poetic formulas, and the complex formula of mugham modes, passed orally. Mugham entered the twentieth century in a wide variety of regional traditions and individual masters' lineages, mainly located ...
Read further