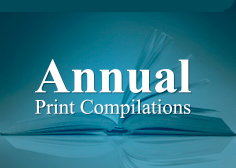 Vol. 4, No. 16-17 (September 01, 2011)
Moscow and the delimitation of Karabakh in the 1920s
As a contribution to the unveiling of the history of Soviet policy toward Nagorno-Karabakh, Azerbaijan in the World offers what is the first of a three part article on the origins of Soviet policy on this region that was prepared by distinguished Azerbaijani historian Jamil Hasanly. It originally appeared in Russia's Regnum News Agency at http://regnum.ru/news/fd-abroad/armenia/1428880.html. The second and third sections of Professor Hasanly's account will be published in the following issues of Azerbaijan in the World ...
Read further
Gorbachev "made a mistake" on Karabakh, Russian Ambassador to Baku says
Vladimir Dorokhin, the Russian ambassador to Baku, told a group in the Azerbaijani capital at the end of July that former Soviet leader Mikhail Gorbachev had "made a mistake on the Karabakh question" and, moreover, that "Azerbaijan deserves to know more about this." As is often the case when a diplomat makes a statement about the past, Dorokhin's remarks on this point are important not only and perhaps not so much as a contribution to historical understanding but also—and from the Azerbaijani perspective in particular—as an indication of Moscow's current and future positi...
Read further
Pax Turcica Institute: A platform for Turkic advocacy and research
Over a century ago, the idea of Turkic unity contributed to the liberation of Turkic-speaking subjects of the Russian Empire and to the establishment of a modern Turkish Republic in the Ottoman heartland. Such Turkic idealism also formulated the success of the first Azerbaijani democracy in 1918 and promoted the development of national consciousness among the Turkic peoples of Central Asia in 1920s. The fall of Soviet Union in 1991 and the emergence of five newly independent Turkic states opened avenues for reviving the old ideals of unity; and while the classical definition ...
Read further