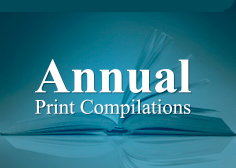 Vol. 4, No. 12 (June 15, 2011)
Foreign ministry expands to meet Azerbaijan's growing international ties
The basic tasks of the Ministry of Foreign Affairs are defined by the Constitution, the President and the Government of Azerbaijan and include in the first instance, the protection of the sovereignty, security, and inviolability of the territorial integrity and borders of the Republic of Azerbaijan, as well as the rights and the interests of Azerbaijanis abroad, the promotion via diplomatic means of the interests of Azerbaijan, international peace and security, and the broadening of bilateral and multilateral contacts. In recent years and under the direction of President Ilham Aliyev, th...
Read further
Azerbaijan has realized its national idea
In the June 9 Bakinsky Rabochiy, Ramiz Mehdiyev, the head of the Presidential Administration, argues that contemporary Azerbaijan reflects the successful realization of the country's national idea, an achievement that sets it apart not only from other post-Soviet states, but also from many other countries around the world and one that means Azerbaijan and the Azerbaijani people have been able and will continue to be able to avoid many of the problems that countries blessed with enormous energy resources or cursed with still unresolved problems cannot. The creation of the Azerbaijani De...
Read further
May I introduce Azerbaijan? The Karabakh Foundation's individual approach to cultural diplomacy
In the competition for the hearts and minds of Americans, the Karabakh Foundation recognizes the power of personality. Few Americans can describe Azerbaijan. And yet anywhere in the United States where mugham is played or a magnificent Azerbaijani carpet is unveiled, Americans stand ready to welcome the "newcomer." Enter the Karabakh Foundation. The Karabakh Foundation launched in 2010 as a 501(c)(3) U.S. cultural charity foundation. The foundation's mission is to "increase awareness and understanding in the United States of the cultural heritage and tradi...
Read further