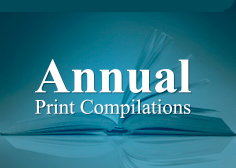 Vol. 4, No. 11 (June 01, 2011)
Azerbaijan and Greece
An interview with H.E. Mr. Ioannis Metaxas, Ambassador of Greece to Azerbaijan ...
Read further
Azerbaijan joins the Non-Aligned movement
At the 16th ministerial of the Non-Aligned Movement in Bali, Azerbaijan formally joined that group, a step that many commentators have viewed as the latest manifestation of the balanced foreign policy that President Ilham Aliyev has pursued since coming to office but one that others see as reflecting a new direction in Baku's foreign policy, one driven both by criticism from the West over the Azerbaijan government's treatment of its opponents and a desire by Baku to wean Moscow away from Armenia and thereby open the way to a settlement of the longstanding Karabakh conflict. In his sp...
Read further
The Azerbaijan Democratic Republic: An untold history of efforts to preserve Azerbaijan's Islamic legacy
The Azerbaijan Democratic Republic, established 93 years ago this past week as the first republic in the Muslim world, played an enormous role not only in the history of the Azerbaijani people but in that of the entire Muslim world. Materials in the Azerbaijan National Archive, however, make clear that the impact of the ADR on the Muslim world was so great that it deserves to be far better known—there and in Azerbaijan itself. An important component of this influence involves the transfer of the Islamic Archives from Tiflis to Baku during the period of the ADR. Those archiv...
Read further