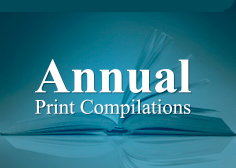 Vol, 4, No. 10 (May 15, 2011)
Azerbaijani Eurovision victory puts Baku in a new league
The victory in this year's Eurovision song competition by two Azerbaijani singers and the award of next year's competition to Baku puts Azerbaijan in a new league, one that is attracting more attention to the country both welcome and not. Azerbaijanis both in their homeland and around the world celebrated this latest triumph of their country, a reality commentators there and elsewhere unanimously noted. But as often happens, some writers used this occasion as a peg on which to hang other stories about Azerbaijan, an additional reality with which Azerbaijanis are going to ...
Read further
Witnessing the war in Nagorno-Karabakh: Shusha's IDPs testify
Those who were forced to flee their homes as a result of the Armenian occupation of 20 percent of Azerbaijan's territory represent an important and as yet largely untapped resource of information about that conflict and the formation of ideas and identities of a far broader community about the war. To remedy this lacuna, I interviewed elderly Azerbaijani internally displaced persons (IDPs) from Shusha about their experiences, elderly now because all were 30 years of age or older when the conflict began in the late 1980s. This article provides some preliminary findings from ...
Read further
The Karabakh conflict in the discourse of post-modernism: The cultural foundations of preconceived interpretations
So much has been written about the Nagorno-Karabakh conflict that it is difficult to imagine that there is anything new to be said, but as an investigator not of the conflict itself but rather of one of its interpretations as offered by a recent BBC program entitled "Karabakh: History is Written in Two Versions," I believe we have still more to learn not only about the conflict itself but also about the cultural predispositions which underlie ostensibly neutral discussions of that event. To help us in this task, I believe we can usefully draw on certain new means of understanding and...
Read further