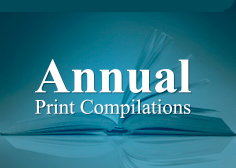 Vol. 3, No. 8 (April 15, 2010)
Changes in the South Caucasus since August 2008: Regional perspectives for the world's superpower
The three countries of the South Caucasus (sometimes referred to as the Transcaucasus)—Georgia, Azerbaijan and Armenia—form the most complex, combustible and unstable region in the former Soviet Union. Lying at the crossroads of Europe, Asia and the Middle East, they share deeply ingrained historical trauma, Soviet-era bad practice, economic mismanagement, corruption, social problems, weak institutions, conflicting tendencies towards authoritarianism and reform, inter-ethnic disharmony, border disputes and several low-intensity (or 'frozen') conflicts. Georgia, often ...
Read further
'Azerbaijani by nationality but patriots of Estonia': The Azerbaijani community of Estonia
When President Ilham Aliyev visited Estonia earlier this month, he was in a country with not one Azerbaijani ambassador but rather as many as 6,000. While Baku does not yet have an embassy in Tallinn, although one is scheduled to open later this year, the number is a reflection of the activity of the Azerbaijani community in that Baltic capital, a community whose members proudly say that they are "Azerbaijani by nationality, but patriots of Estonia." Although Estonians have been in Azerbaijan longer than Azerbaijanis have been in Estonia—some Estonians worked for the Nobel fa...
Read further