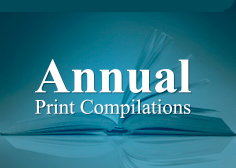 Vol. 3, No. 6 (March 15, 2010)
Azerbaijan and the United Kingdom
An interview with H.E. Mr. Fakhraddin Gurbanov, Ambassador of Azerbaijan to the United Kingdom ...
Read further
Demography and foreign policy in the South Caucasus
Demography is destiny at least in the long term, historians have long insisted, but even in the course of a single generation, changes in the relative size and composition of the populations of countries in particular regions can exert a huge impact on what governments can and want to do and equally on the ability of outside powers to influence the situation. That is very much the case in the South Caucasus at the present time, even though the highly politicized nature of the numbers, not surprising given what is at stake, makes such comparisons difficult but at the same time absol...
Read further
Turkish-Azerbaijani-Israeli axis revived
The visit of Israeli Foreign Minister Avigdor Lieberman to Baku on February 8-11, which has attracted so much comment and speculation, is a constituent part of Tel Aviv's policy in the post-Soviet space. An analysis of the results of this visit shows that the resonance arising from the Baku meetings of the Israeli minister serves only as a cover for the discussion behind the scenes of issues, which have strategic geopolitical importance. Azerbaijani and Israeli media in their discussion of these meetings devoted most of their attention to several questions, including the broadeni...
Read further