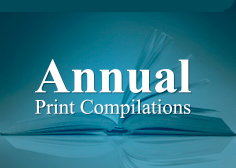 Vol. 3, No. 22 (November 15, 2010)
Narrowing divisions on the Caspian at the Baku summit: Prospects and problems
Expanded cooperation in a variety of sectors at the bilateral and multilateral level have led some analysts to predict that the upcoming November 18th summit in Baku of the leaders of the five Caspian littoral states—Azerbaijan, Iran, Kazakhstan, the Russian Federation and Turkmenistan—will mark a breakthrough in the long-running talks on the delimitation of the sea and its mineral-rich seabed now that there are five countries bordering the sea rather than only two as was the case prior to 1991. But other analysts are suggesting that both differences among the five and the involvemen...
Read further
Polish-Azerbaijani relations: Is a new chapter about to open?
Relations between Poland and Azerbaijan are at a watershed moment. On the one hand, the increasingly intense relations between the two countries over the last decade may now weaken as a result of the failure of joint energy projects, declining cooperation among post-Soviet states like Ukraine and Georgia, and the likely withdrawal of Western forces from Afghanistan. But on the other, the European Union's Eastern Partnership Program (EPP) initiated by Poland and Sweden could have the opposite effect, leading to an expansion of bilateral ties in the coming years. Poland recog...
Read further
The energy dimension in Turkish-Azerbaijani relations
Not surprisingly, most Turks and Azerbaijanis have focused on the cultural, linguistic and historical commonalities of their two countries when they discussed bilateral relationships of any kind. But in the years since 1991 when Azerbaijan reemerged as an independent country, energy issues have played a major role in defining the direction and shape of the relationship between Ankara and Baku even if or perhaps especially because these ties have never been independent of the broader cultural links. Azerbaijan has been a major oil producer since the Nobel family invested in the Absh...
Read further