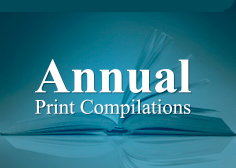 Vol. 3, No. 20 (October 15, 2010)
Turkmenistan warms up to Caspian delimitation deal with Baku
Matt Stone
Independent Consultant
The global economic crisis has put Ashgabat in a difficult position. In April 2009, faced with falling European gas demand, Turkmenistan's top gas customer, Gazprom, halted purchases of Turkmen gas, leading to the unexpected explosion of the Central Asia Center-4 pipeline. For the next nine months—until December 2009—Turkmenistan and Russia haggled over new terms for their bilateral gas trade, robbing Ashgabat of vital export revenues in the meantime. When gas exports to Russia finally resumed in January 2010, they did so at a much lower level—about 10 billion cubic meters per year (bcm/y) rather than 40 or more bcm/y previously exported [1]—and at a lower price—from something approximating 300 USD per thousand cubic meters in the first quarter of 2009 to a price less than 200 USD per thousand cubic meters through 2010. [2]
In response to his country's weakened position in the Eurasian gas trade, Turkmen President Gurbanguly Berdymukhammadov engaged other external partners, including opening pipelines to China and Iran, and awarding hydrocarbon sector contracts to German, Korean, Emirati, and Chinese firms (as well as a couple Russian firms). The most recent manifestation of this outreach was the government's indications in August [3] and October [4] that US, French, and Emirati firms may be the next in line to win contracts to develop oil and gas deposits in the Turkmen sector of the Caspian Sea. In August, President Berdymukhammadov also called for negotiations to secure a 4 billion USD loan from China. With Chinese gas purchases increasing only incrementally and Russian purchases flat-lining until European gas demand rebounds, Turkmenistan's flurry of activity signals a government with its back to the wall, confused as to whence it will earn the currency necessary to preserve its domestic balance.
However, Ashgabat's external engagement is stymied by complex regional geopolitics. To the southeast, the Taliban insurgency in Afghanistan and parts of Pakistan undermines investor confidence in a putative trans-Afghan gas pipeline, delaying its realization by at least another decade. To the south, Iran, which has been a willing buyer of Turkmen gas, is under the strain of multilateral sanctions, limiting the volumes it can reasonably purchase at the price Turkmenistan demands. And to the west, Ashgabat's disagreement with Baku over the proper delimitation of the bi-national maritime boundary and sovereignty over the Kapaz oil field (called "Sardar" by the Turkmen), as well as Russian and Iranian opposition to a trans-Caspian gas pipeline, has hampered Turkmenistan's goal of opening a westward-oriented oil and gas export corridor.
Despite mutual mistrust, the Turkmen government's actions in 2009-2010 suggest that it is looking to resolve its disagreements with Baku in order to open this export corridor. In July 2009, two weeks after vocalizing his country's interest in the Nabucco pipeline, President Berdymukhammadov called for international arbitration of the Azeri-Turkmen Caspian delimitation dispute, declaring, "We [Turkmenistan] are ready to accept any decision of an international court." [5] While initially interpreted by observers as a hostile move, the president's statement was the first indication that Ashgabat would be open to an internationally mediated resolution. In October 2009, the Turkmen government backed off the call for international arbitration—probably after clarifying the extensive process that arbitration would entail—but left the option on the table should bilateral negotiations fail. [6]
It seems there has been little tangible progress toward a negotiated solution in 2010, but the August announcement that approximately 40,000 barrels of Turkmen crude oil are now transiting the Baku-Tbilisi-Ceyhan (BTC) pipeline daily points to tentatively expanding bilateral cooperation in the energy trade (these volumes were previously shipped to Neka, Iran). [7] The precedent of exporting Turkmen crude oil by tanker to Baku and then through BTC may have demonstrative implications for a seaborne trans-Caspian natural gas export project, with Turkmen gas shipped to Baku and onwards through the South Caucasus Pipeline to Erzurum, Turkey. In this regard, Turkish Energy Minister Taner Yildiz announced on September 15 after a meeting with his Azeri and Turkmen counterparts in Istanbul that Turkey is interested in purchasing the 5 bcm/y of gas that Malaysian firm Petronas will produce in the Turkmen offshore, specifically calling for "the long-term supplies of Turkmen gas across the Caspian Sea to Azerbaijan and further abroad." [8] Turkey itself may be attempting to broker a resolution between Baku and Ashgabat in order to open up access to Turkmen gas reserves for the Turkish domestic market and the Southern Corridor.
The creeping internationalization of the Azeri-Turkmen Caspian delimitation dispute is further complemented—or complicated, depending on one's point of view—by European Union (EU) efforts to foster a bilateral deal on a trans-Caspian pipeline. In August, Bloomberg reported on an EU-sponsored framework for a trans-Caspian pipeline that, according to the document, should "not be interpreted as affecting Azerbaijan or Turkmenistan's jurisdiction over sub-soil resources or their sovereign rights under international law to the Caspian Sea." [9] The EU effort to tie Turkmenistan into the Southern Corridor without dealing with the fundamental issue in Azerbaijani-Turkmen relations hints at desperation: after a number of years of fruitless negotiations Brussels now wants to selectively and conveniently forget about Caspian delimitation. The proposal, however, is unlikely to succeed. Ashgabat understands that if it wants a favorable outcome in the delimitation dispute, it will need to leverage its copious gas resources to bring European (and Turkish) pressure to bear on Baku. To agree to a trans-Caspian pipeline without a final resolution to delimitation would be to sacrifice Turkmenistan's main trump card.
And yet, when Turkmenistan was exporting over 50 bcm/y Ashgabat had the luxury of holding out for Western pressure on Azerbaijan. (At the same time, Ashgabat also had to worry about a Russian cutoff or Iranian belligerence in the event that the country did throw its support behind a trans-Caspian pipeline.) Now that Turkmenistan is exporting a little more than 20 bcm/y, Ashgabat does not have time to wait and may be more amenable to a speedy bilateral resolution that paves the way for the short-term opening of a trans-Caspian gas export corridor.
In December, the Caspian littoral states will meet in Baku to discuss—again—the legal status of the Caspian Sea. Moscow and Tehran will be vocal and forthright in their opposition to a trans-Caspian gas transportation project. Nevertheless, Turkmenistan is likely to be looking for a sign from Azerbaijan that the bilateral delimitation dispute could be settled once and for all. The nationalist attitudes that have shaped Turkmen behavior during many years of talks may now be overshadowed by economic necessity.
Baku's window of opportunity may not last long, however. Once China ramps up its purchases of Turkmen gas and gas prices return to their record highs of 2008-2009, Ashgabat will again be able to afford to take a hardline stance in negotiations. In the meantime, Turkmenistan remains in a position of relative weakness.
Notes
[1] Bloomberg, 16 April 2010.
[2] Kommersant, 15 April 2010; Eurasia Daily Monitor, 7 September 2010.
[3] Turkmenistan.gov.tm, 12 August 2010.
[4] Turkmenistan.ru, 9 October 2010.
[5] Reuters, 10 July 2010.
[6] Reuters, 1 October 2010.
[7] Radio Free Europe/Radio Liberty, 12 August 2010.
[8] Reuters, 15 September 2010; Turkmenistan.ru, 16 September 2010.
[9] Bloomberg, 3 August 2010.