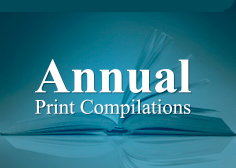 Vol. 3, No. 2 (January 15, 2010)
Baku increases funding for study abroad program
Paul Goble
Publications Advisor
Azerbaijan Diplomatic Academy
Last month and despite the difficulties of the current economic situation, the Azerbaijani government announced that it was increasing by nearly 50 percent its funding of a program that supports Azerbaijanis studying at universities abroad, both a recognition of the success this program has had over the last decade and an indication of the importance Baku is now attaching to using such training to transform domestic educational institutions and promote the development of the country.
For a country seeking to overcome the constraints of the Soviet past and to move into the future, there is perhaps no greater challenge than the transformation of the educational system. The Soviet system often provided extraordinarily good training in certain technical fields, but its stress on rote learning seriously limited the kind of innovative thinking that a modern society requires. Consequently, Azerbaijan, more than many of the other post-Soviet states, is making use of training abroad to overcome the Soviet legacy in its own educational system and change the mindset of the next generation of its citizens.
Education Minister Misir Mardanov recently announced that in 2010, "the funds allocated for studying abroad under the presidential program will be increased from seven to ten million manats," roughly from 8.4 million to 12 million US dollars. At present, the country's top education official said, approximately 500 young Azerbaijanis are receiving assistance under this program, with the number slated to double to 1000 over the next few years.
The program, which was launched by President Ilham Aliyev, has contributed to part of what is a much larger flow of Azerbaijanis studying abroad. At the present time, Mardanov added at his press conference, "nearly 10,000" Azerbaijanis are attending universities abroad, a remarkable number for a country which only 20 years ago had only a handful of such students in any given year and one that is projected to rise to 15,000 by 2015 (Today.az 2009).
Making use of training opportunities abroad represents an effort not only to overcome the Soviet legacy but also to promote higher educational standards in Azerbaijani instruction. Because those trained abroad often are better educated than those trained at home, pressure is increasing on the Azerbaijani universities to change their methods of instruction and redress their reputation among some employers as "corrupt and out of step with international standards" (Abbasov 2007).
Government support for training abroad is especially important, because it means that qualified candidates from all income levels have the opportunity to participate. In many post-Soviet states, only the children of the elite are able to do so. In Azerbaijan, a far higher share of the students come from other social strata, although education activists in Azerbaijan are concerned that the government may be selecting people now more in terms of what its needs are at present than with regard to what Azerbaijan will need in the future.
Equally important is that this project is designed to limit the risk of a continuing "brain drain" from Azerbaijan, the tendency of those who study abroad to remain there after graduation because of higher incomes or greater personal and professional opportunities. Before the government program was instituted, almost half of those who studied abroad did not return. Now, because the government program requires a commitment to return and work in Azerbaijan, that percentage appears to be far lower, although exact statistics are not available yet.
One indication of the importance of this program and also of the way that it is promoting change within Azerbaijan itself was the launch last summer of a dedicated government website: http://xaricdetehsil.edu.gov.az. This site promotes both the kind of transparency that is often lacking in domestic programs and a way of keeping track of the program graduates that will help the government adjust such efforts in the future. As such, this Azerbaijani program, however small it may appear compared to the number of students in domestic universities, is playing a role in transforming Azerbaijani education and hence of Azerbaijan itself.
References
Abbasov, Sh. (2007) "Azerbaijan: Come Back, Kids", Chalkboard, 9 October, available at: chalkboard.tol.org/azerbaijan-come-back-kids (accessed 10 January 2010).
Today.az (2009) "Azerbaijan to Increase Funding for Education Abroad", Today.az, 5 November, available at: http://www.today.az/news/society/57235.html (accessed 10 January 2010).