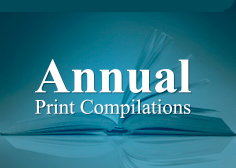 Vol. 3, No. 14 (July 15, 2010)
Oil revenues and Azerbaijan
A conversation with Dr. Jeffrey Frankel, Professor at Harvard University ...
Read further
Azerbaijan and naval competition on the Caspian
Because 20 percent of its territory is currently occupied by Armenia, Azerbaijan has—not surprisingly—devoted most of its attention in recent years to developing its land-based armed forces in order to be able to counter and if necessary end that occupation. But even as it has done so, Baku has not neglected the development of a naval presence on the Caspian Sea, a reflection of its own key interests there and the challenges presented by the four other littoral states. But because Azerbaijan's navy is far and away the junior service to the army, coverage of it has been fragme...
Read further
Warsaw and the South Caucasus after the Polish election
The victory of ruling party candidate Bronislaw Komorowski in the Polish presidential election over Jaroslaw Kaczynski, the twin brother of the former president Lech Kaczynski who died in the tragic air crash in Katyn in April, is certain to have an impact on Warsaw's foreign policy in general, and its approach to the South Caucasus in particular. The Polish constitution specifies that the prime minister and his government are responsible for defining and conducting Poland's foreign policy, but Lech Kaczynski found ways to play a significant role in defining it. His vision was ...
Read further