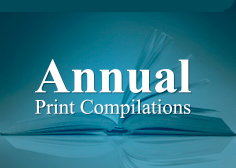 Vol. 3, No. 10 (May 15, 2010)
Psychological dimensions of the Armenia-Azerbaijan Nagorno-Karabakh conflict
Once, when talking about the Karabakh conflict, a philosopher acquaintance of mine noticed that "periodically representatives of Azerbaijan and Armenia meet. That means, they can interact and there is something to talk about." At the time, his assertion seemed logical and did not prompt any questions. However, subsequently, my doubts about that began to increase, not about whether they can interact but whether such interaction is productive. Are the two sides in fact prepared for dialogue, not simply to present their respective positions to but listen to one a...
Read further
Armenian Diaspora: Influence on Nagorno-Karabakh conflict
In recent weeks, Armenian parliamentarians and political analysts have called on Armenian diaspora organizations to press for international recognition of the Armenian regime in Karabakh. Yerevan clearly places great hopes in this appeal given the experience and success Armenian diaspora groups have had in working with the legislatures and governments around the world. And the Armenian diaspora in turn is closely related to the Armenian government and its approach to the Karabakh conflict. Members of the Armenian diaspora have played a significant role in Yerevan since 1991. ...
Read further
Between Moscow and Baku: The Azerbaijani Diaspora in Russia
Two events last week highlighted the increasing importance of the more than 1.5 million Azerbaijanis who now live and work in the Russian Federation, the largest Azerbaijani diaspora community in the world and one that represents both an important link and a frequent source of tension between the two. On the one hand, Azerbaijan opened a new consulate general in Yekaterinburg, a reflection of the growing size of the Azerbaijani workforce in Siberia and the Russian Far East. And on the other, Azerbaijanis clashed with Russian veterans in the Baltic city of Kronstadt, an indication o...
Read further