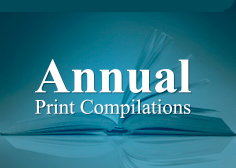 Vol. 2, No. 5 (March 01, 2009)
Azerbaijan and Lithuania
An interview with H.E. Mr. Kestutis Kudzmanas, Ambassador Extraordinary and Plenipotentiary of the Republic of Lithuania in Azerbaijan ...
Read further
Eastern Europe as Azerbaijan's bridge to the future
No other region of the world has played a greater role in Azerbaijan's foreign affairs than the states that some call the old Eastern Europe and others the New Europe – the band of countries between the Russian Federation in the east and the reunited Germany in the west. That was not something either those countries or Baku expected a decade ago and it is not something that many in either place fully recognizes now. But it is fair to say that in five important ways, the governments of this region now form an indispensable bridge to the future for Azerbaijan and her people...
Read further
Azerbaijan and Romania: An alliance of necessity
Since the end of communism in both countries, Azerbaijan and Romania have become allies of necessity, given their geographical and strategic locations and the common goals of their governments and peoples regarding both domestic development and foreign policy priorities. And that closeness, first underscored by the visit of Heydar Aliyev to Bucharest in 1995, continues to grow. The two countries cooperate closely at the United Nations, the Council of Europe, and the OSCE, where they are both members, and Romania has recently joined the EU and NATO, the two Euro-Atlantic institution...
Read further